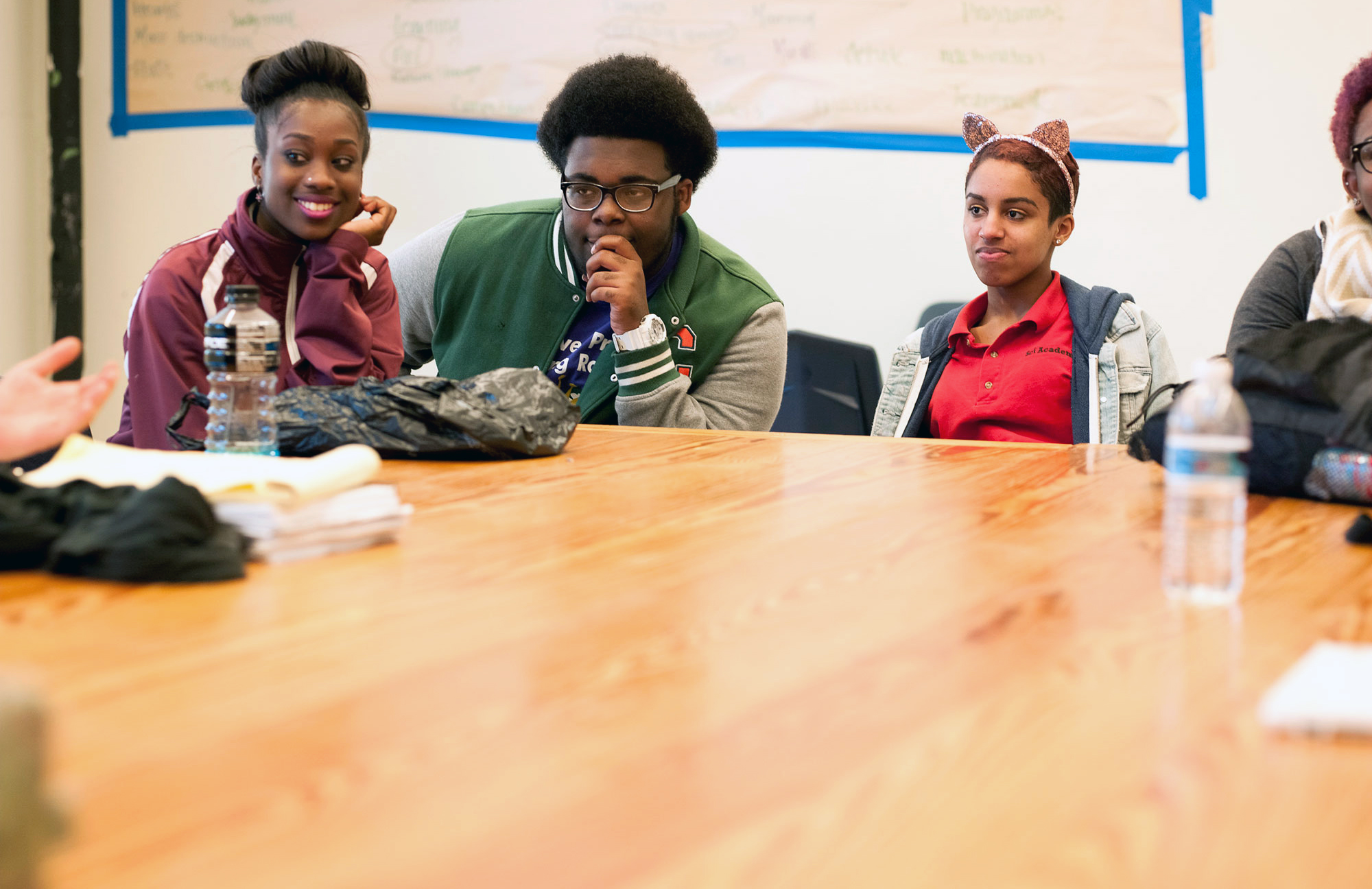 Bard Early College seeks students who are intellectually motivated, curious, and eager for a challenge. BECNO's unique application process is designed to identify and select applicants based on these qualities, irrespective of a young person's previous academic record. Moreover, the application process aims to provide all applicants with a preview of what goes on in the Bard classroom.
Application Timeline
While we are eager to hear from interested young people throughout the year, the formal application process begins on March 1; admissions decisions are finalized by June 1.
Application Requirements
Interview with Bard Early College staff member.
Applicants have a 1-on-1 interview with a member of the Bard staff. The interview allows the interviewer to assess the applicant's work ethic, intellectual motivation, potential for growth, and maturity. During the interview applicants also learn more about the mission and structure of the school and the interviewer is able to answer questions that the applicant may have.
Letter of Recommendation
Applicants require recommendations from their current teachers and administrators and ask the recommender to assess, above all else, this applicant's love of learning.
Participation in an Academic Audition
In the Academic Audition, a Bard Early College faculty member leads an hour-long 'mock class' for as many as 15 applicants. Applicants are given a reading in advance of the audition (recent audition texts have included: works by James Baldwin, Book One of The Social Contract by Rousseau and the 'Letter from a Birmingham Jail' by Dr. Martin Luther King Jr.). As the faculty member leads a writing and discussion-based seminar on the text, a Bard staff member takes notes on student engagement. In this process, Bard seeks to assess applicants' eagerness to engage with far-reaching ideas; regardless of a how vocal or energetic an applicant's voice in the classroom, students who eschew reductive explanations or evade an intellectual challenge are not offered admission. In addition to highlighting intellectual curiosity, the Academic Audition also offers applicants a compelling and representative preview of what happens in a Bard classroom, empowering applicants to make an informed and self-directed decision about their participation.