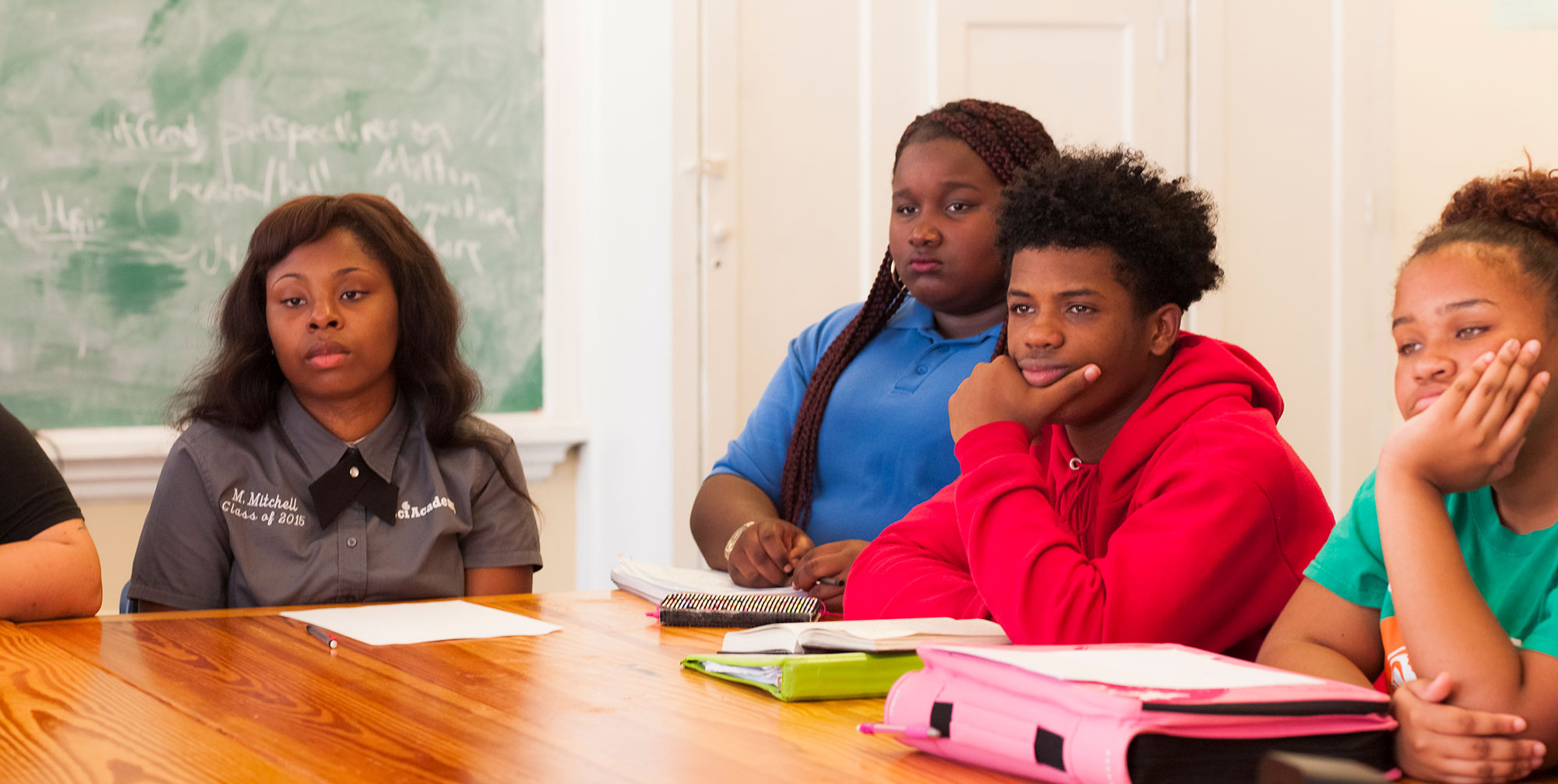 Ana María Caldwell
Executive Director
Ana María Caldwell received her B.A. in Business Administration from Stevenson University. While in college, she founded a non-profit organization called Feed-the-Mind focused on contributing to the education of displaced children in Medellín, Colombia. Ana María worked as an Executive Team Leader for Guest Experience at Target Corporation. She has also worked as an Admissions Counselor for her alma matter and specialized in recruiting youth from Baltimore City Public Schools. Throughout her career Ana María has demonstrated a desire to work with and support underrepresented students. Additionally, she has been part of various mentorship programs for high school and college students.
Ana María is a doctoral candidate in Latin American Studies at Tulane University and her dissertation focuses on the Socioeconomic Stratification System in Colombia. She has been awarded two FLAS fellowships for the study of Brazilian Portuguese; these included a two-year language program and culminated in a summer immersive program in Salvador, Bahia. She has been awarded multiple grants to conduct ethnographic research from the University of New Orleans and Tulane University since 2015. Additionally, Ana María participated in the 2015 Witness for Peace delegation that engaged in political incidence in La Guajíra, Colombia, to advocate for Wayúu and Afro-Colombian victims of capitalists and extractivist practices of the Cerrejòn coal mine. She has served on the JCFA school board and is also a Mellon Graduate Fellow.
Jessie Morgan-Owens
Dean of Studies
A scholar, educator, and writer with fourteen years experience teaching and practicing participatory writing pedagogies, Jessie Morgan-Owens received her doctorate in American Literature from New York University in 2009. Her book, Girl in Black and White: The Story of Mary Mildred Williams and the Abolition Movement (March 2019, W.W. Norton) introduces an unknown poster child whose photograph transformed the abolition movement. Her research in photography and abolition has been supported by a National Endowment of the Humanities grant and a residency at the Newhouse Center for the Humanities at Wellesley College. In addition to her academic work in photography, Jessie shoots professionally with the award winning team Morgan & Owens. She is originally from Monroe, Louisiana.
Justin Lamb
Program Director
After graduating from Boston University in 2007, Justin Lamb spent the last seven years working with New Orleans middle and high school students in and outside of the classroom. In 2007, Lamb became a founding writing teacher at Langston Hughes Academy, where he also served as a New Orleans Outreach program manager from 2011 to 2013. Before arriving at Bard Early College, Lamb taught spoken word elective courses and worked as an interventionist for John Dibert Community School. Lamb is also a poet and a four-time member of Team Slam New Orleans, winners of the 2012 and 2013 National Poetry Slam.
Tayler Butler
Student Resources Coordinator
Tayler Butler is a current member of Louisiana Delta Service Corps and a recent Bard College graduate, having majored in Political Studies. At Bard, she headed a community youth empowerment program in Hudson, NY, and an on-campus affinity organization, Colored Wom∆n United. Under the Bard Educational Opportunity Program, Butler mentored Bard Early College's ECO scholars on college and professional development. She also volunteered as a writing tutor in an upstate New York correctional facility as a part of the Bard Prison Initiative. The summer before her last year at Bard, Butler worked for Wisconsin senator, Tammy Baldwin, as a Victory Congressional Intern in Washington D.C.
Adele Baugues
Campus Coordinator
Adele Baugues is a current member of Louisiana Delta Service Corps. She was born and raised in Knoxville, TN. She graduated from the University of Georgia in 2012 with a B.A. in English Literature and from the University of New Orleans in 2017 with an M.A. in English Literature. She is excited to be a part of the Bard community and to be surrounded by such positive and intellectual energy.