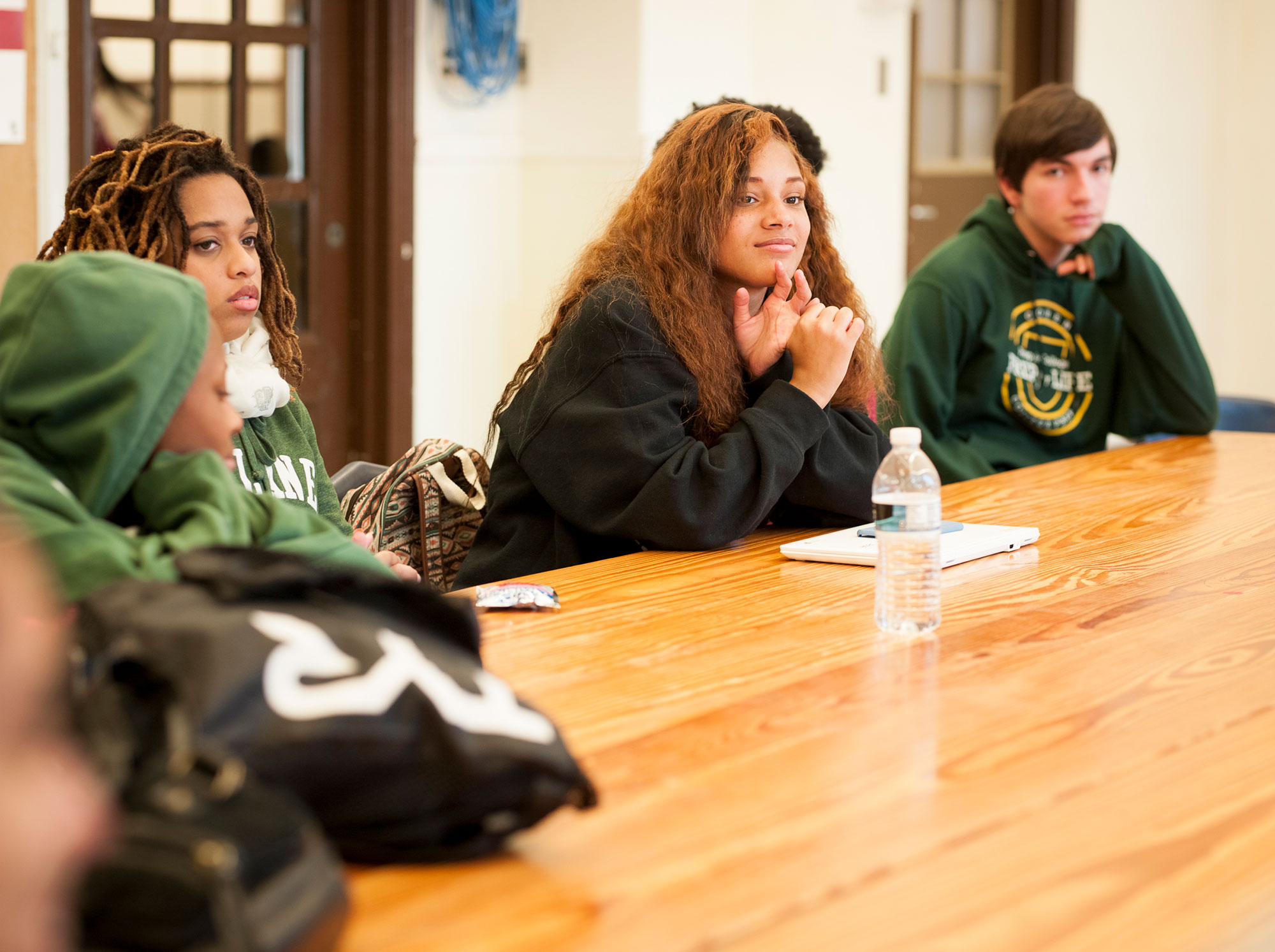 Bard Early College in New Orleans engages bright, intellectually curious students through a tuition-free, immersive liberal arts curriculum. By promoting authentic and supportive undergraduate opportunities, BECNO faculty and staff prepare students of all academic backgrounds for further college success. BECNO runs a half-day college campus in partnership with the Louisiana Department of Education, enrolling over 100 students from public high schools across New Orleans. BECNO campuses are among the most rigorous and inclusive early colleges in the country. In the 2018-19 school year, students enrolled in our full-day, degree-granting program will have the opportunity to earn a Bard College Associate in the Arts degree.
Our Results
BECNO has shown the promise of early college education and of the liberal arts to inspire young people. BECNO students act on extraordinary intellectual ambition: while still in high school, BECNO students have published writing in the Hechinger Report, Time Magazine, the Washington Post, and the Times Picayune; they have organized conferences and symposia, and they have studied with some of the most celebrated scholars in New Orleans.
Since 2015, over 97% of BECNO students have earned college credit for coursework at Bard Early College. On average, the Class of 2016 earned 14.4 college credits while attending BECNO. Our alumni have, moreover, moved on to excellent colleges and universities at a remarkable rate. Last year, in 2016, 96% of BECNO students matriculated to a post-secondary institution. Students gained admission to Emory, Howard, Notre Dame University, and other elite institutions, including the best colleges and universities in Louisiana.