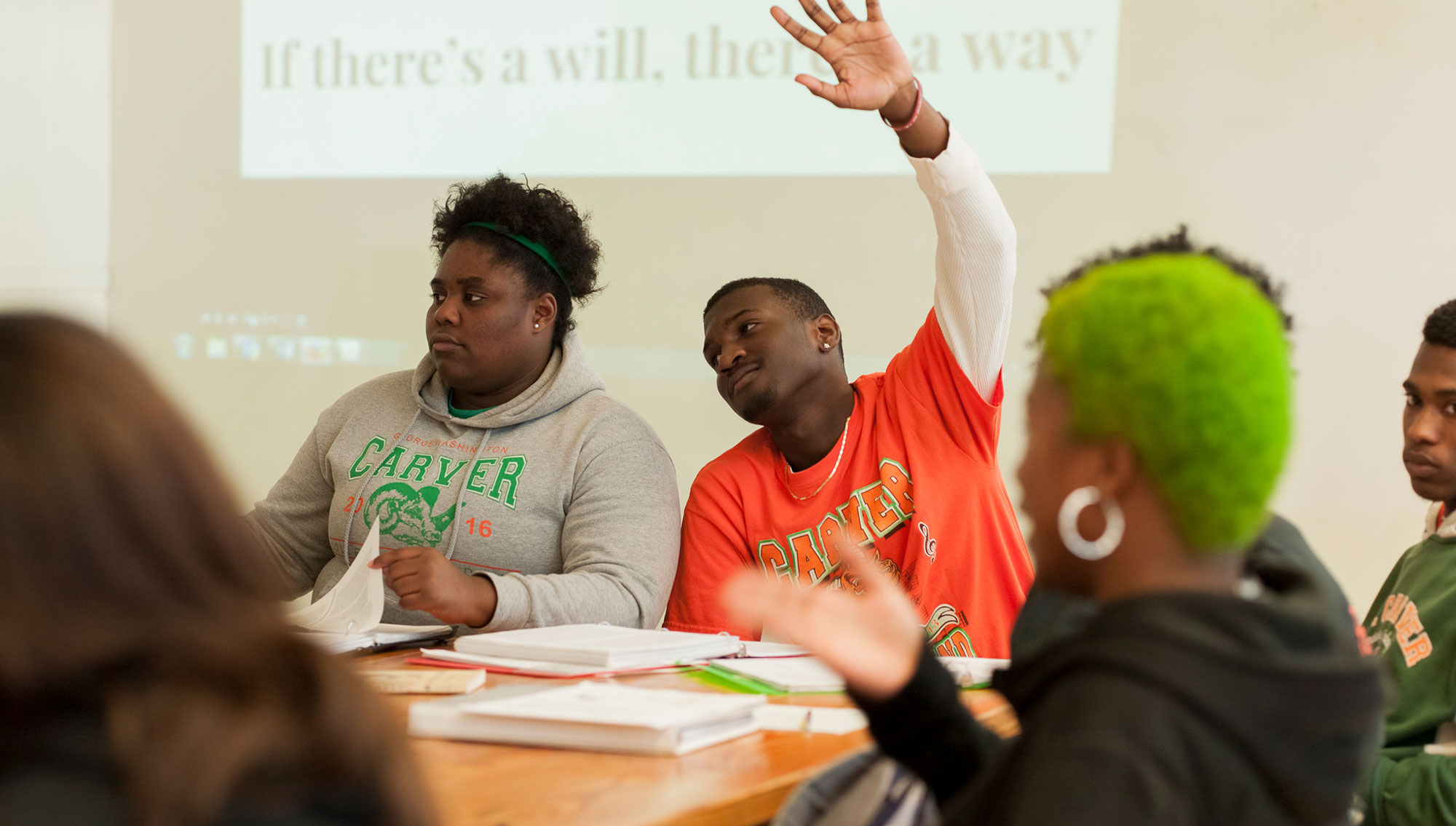 Please read through the questions below.
1. Is BECNO 'creaming' top students at its partner schools? Is the program biased toward students with high GPA's?BECNO has no quantitative admissions criteria. BECNO has been a meaningful resource equally for students at varied levels of prior academic achievement; students who've earned Bard credit in a BECNO course have GPA's ranging from 1.48 to 4. Given the breadth of this range, a student's high school GPA has not proven to be a reliable indicator of his or her likelihood of earning college credit from BECNO.
2. Will success in a BECNO classroom translate to success as a full-time college student?Yes. BECNO students fulfill academic requirements that, in most cases, exceed what is required of students in first-year courses at traditional colleges. BECNO students are familiar with and prepared for the time-management challenges and academic rigor of a serious college curriculum.
3. Does the program expect BECNO students to apply to Bard College?No. BECNO serves as a bridge to all forms of higher education, and BECNO faculty and staff encourage students to pursue the college or university that's best suited to their goals and interests. Having earned college credit while in high school, our students are much stronger applicants to colleges of all kinds – not only those that resemble Bard.
4. How comprehensive is the BECNO curriculum?BECNO courses incorporate texts from the humanities and the natural and social sciences, opening up the full breadth of an undergraduate curriculum. BECNO students enroll in two courses each semester: an elective and the 'Bard Seminar'. Students may choose from a broad and changing selection of elective courses every semester, encompassing the arts, sciences, and social sciences; recent elective options include 'Public Health and Health Policy," 'Democracy in Ancient Greece," "The Philosophy of Science: Aristotle on Biology and Causality," "The Diseases of New Orleans: Microbiology and the City," and "Art & Identity: African American Culture & the Arts."
The Bard Seminar is required of all students as an intensive introduction to college writing and textual analysis. Students will enroll in four sections of this course throughout two years of participation; this course includes a composition intensive and a college guidance intensive. The Seminar takes shape around a broad and unanswerable question each semester; recent Seminar themes include "What Does it Mean to be Human?", "What is an Ideal Society?", and "What Does it Mean to be Educated?".
5. Will credits earned at BECNO transfer to other colleges?Bard College credits are widely accepted at colleges and universities across the country. However, a college always decides whether or not to accept transfer credits based on the student's work and the nature of the courses; Bard cannot guarantee on behalf of another institution that its credits will be accepted. We are confident in the viability of our courses, and we are eager to support students who face obstacles in transferring credits earned through BECNO.