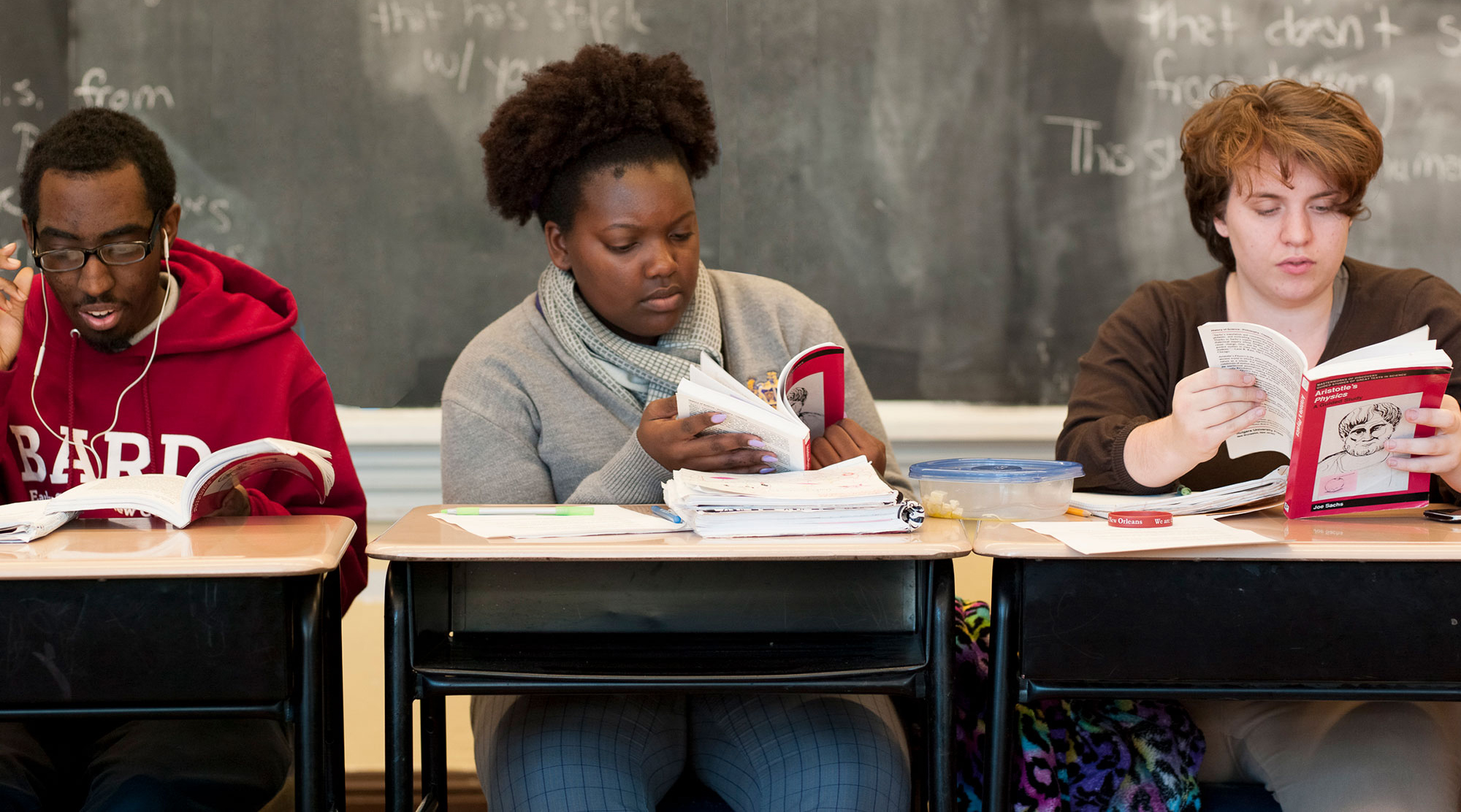 Bard Early College in New Orleans engages bright, intellectually curious students through a tuition-free, immersive liberal arts curriculum. By promoting authentic and supportive undergraduate opportunities, BECNO faculty and staff prepare students of all academic backgrounds for further college success. The impact of their hard work is felt by students, families, and schools across New Orleans.
Academics
BECNO immerses students in serious undergraduate study. As a satellite campus of Bard College, BECNO is held to Bard's high standards of academic excellence. BECNO gives bright young people of all academic backgrounds the opportunity to immerse themselves in the conversations, standards, and rigor that define some of the best colleges in the country. 
BECNO alumni frequently report back that their BECNO courses were more demanding than their traditional college courses.
Readiness
BECNO students are uniquely well prepared to thrive in demanding, four-year colleges: they know what to expect, they know how to ask more of themselves, and they know how to succeed. Since 2011, BECNO's alumni have far outpaced the national average of college persistence.
Access
BECNO students access meaningful postsecondary opportunities and resources:
The average number of college credits earned by the Class of 2017 at Bard Early College was 15.1 credits 
95% of the Class of 2015 and 96% of the Class of 2016 matriculated to a post-secondary institution 
Percentage of Bard Early College Alumni who are still enrolled at post-secondary institutions: 95% in Class of 2016, 91% in Class of 2015, 84% in Class of 2014  
Selected Admissions Outcome for the Class of 2016: Bard College, Emory University, Howard University, Notre Dame University, Loyola University, Tulane University