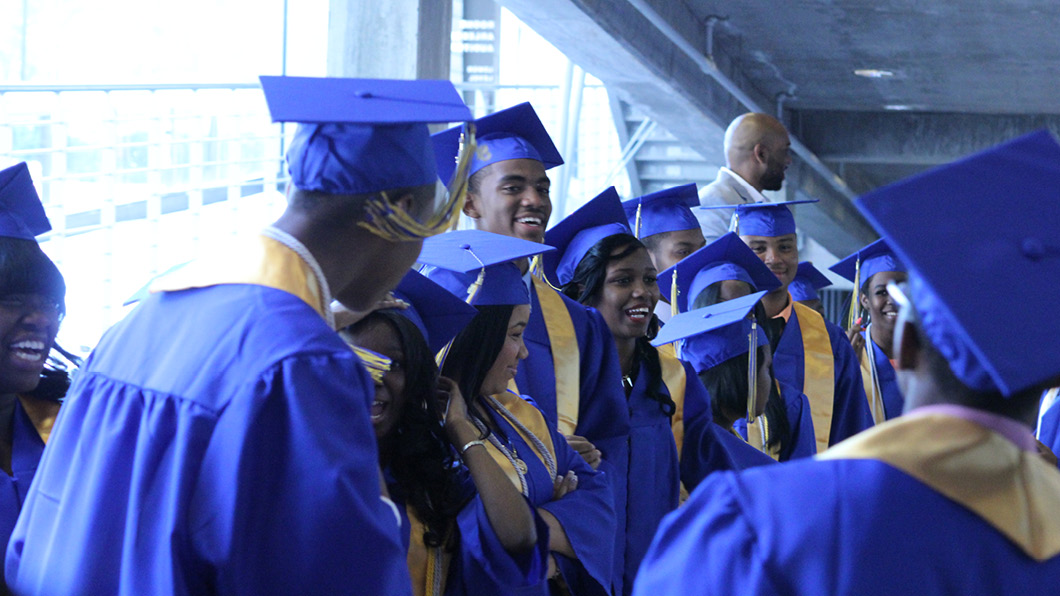 About the Bard Early College at the Harlem Children's Zone
The Bard Early College at the Harlem Children's Zone (HCZ) Promise Academy, established in the summer of 2013, is an early college partnership that establishes a satellite campus of Bard College in the HCZ Promise Academy charter schools. The early college partnership enables students in 11th and 12th grade to enroll as part-time undergraduate students of Bard College. Participating students take a liberal arts college course of study and earn tuition-free college credits concurrently with their high school studies. The early college aims to intellectually engage HCZ Promise Academy students and help them prepare for and succeed in college.
Our School
About the Early College The Bard Early College at the HCZ Promise Academy includes several components, including "pre-college" courses for participating 9th and 10th grade students, college courses across the liberal arts and sciences taught...
Read More "Our School"
Admission
Applying Because we are interested in learning as much about you as possible, admission to the Bard Early College at Harlem Children's Zone Promise Academies is a multi-step process that takes place over several weeks. ...
Read More "Admission"