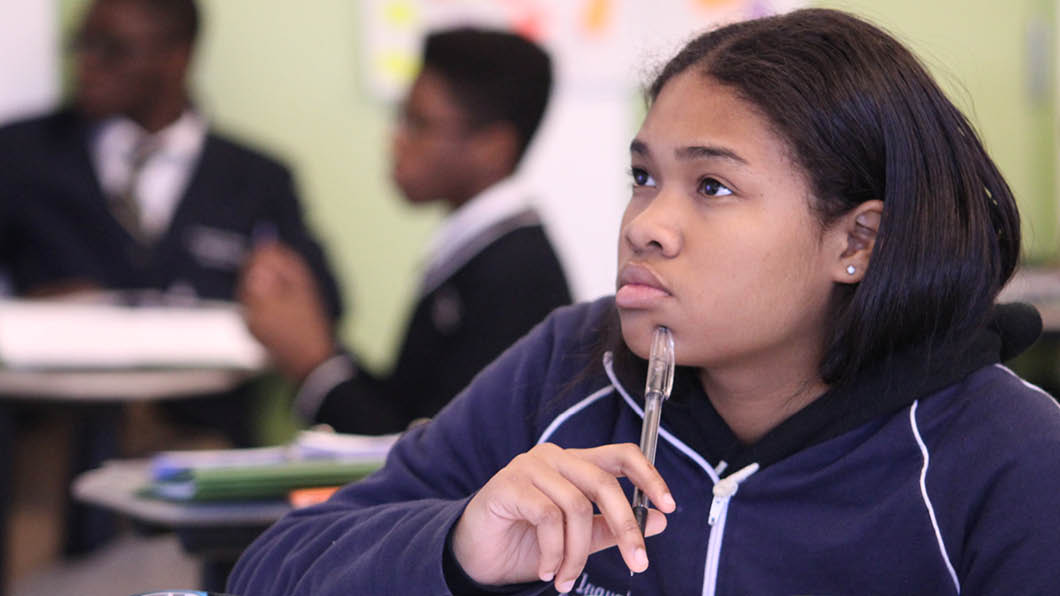 Applying
Because we are interested in learning as much about you as possible, admission to the Bard Early College at Harlem Children's Zone Promise Academies is a multi-step process that takes place over several weeks.  It consists of the following:
Initial information session and application
Teacher recommendations
Written assessment
Admissions Seminar (a three day simulation of a Bard seminar style class)
One-on-one Interview with  Bard staff member
A review of your transcript, including consideration of middle school attendance
The admissions committee consists of all Bard faculty and staff, who lead Admissions Seminars, conduct interviews and review student writing. After the interview, the committee confers and scores each component of the application and decides who will gain admission to the program.  Once decisions have been reached, we share them with the administrative team of each school for feedback.  Once Promise Academy Admin has weighed in on the preliminary list, we re-confer as a team and finalize our decisions.  If you have any questions about admissions, please reach out to Dr. Vanessa Anderson (vanderson@bec.bard.edu) or Mr. Xavier Edwards (xavier.edwards@hczpromsie.org).