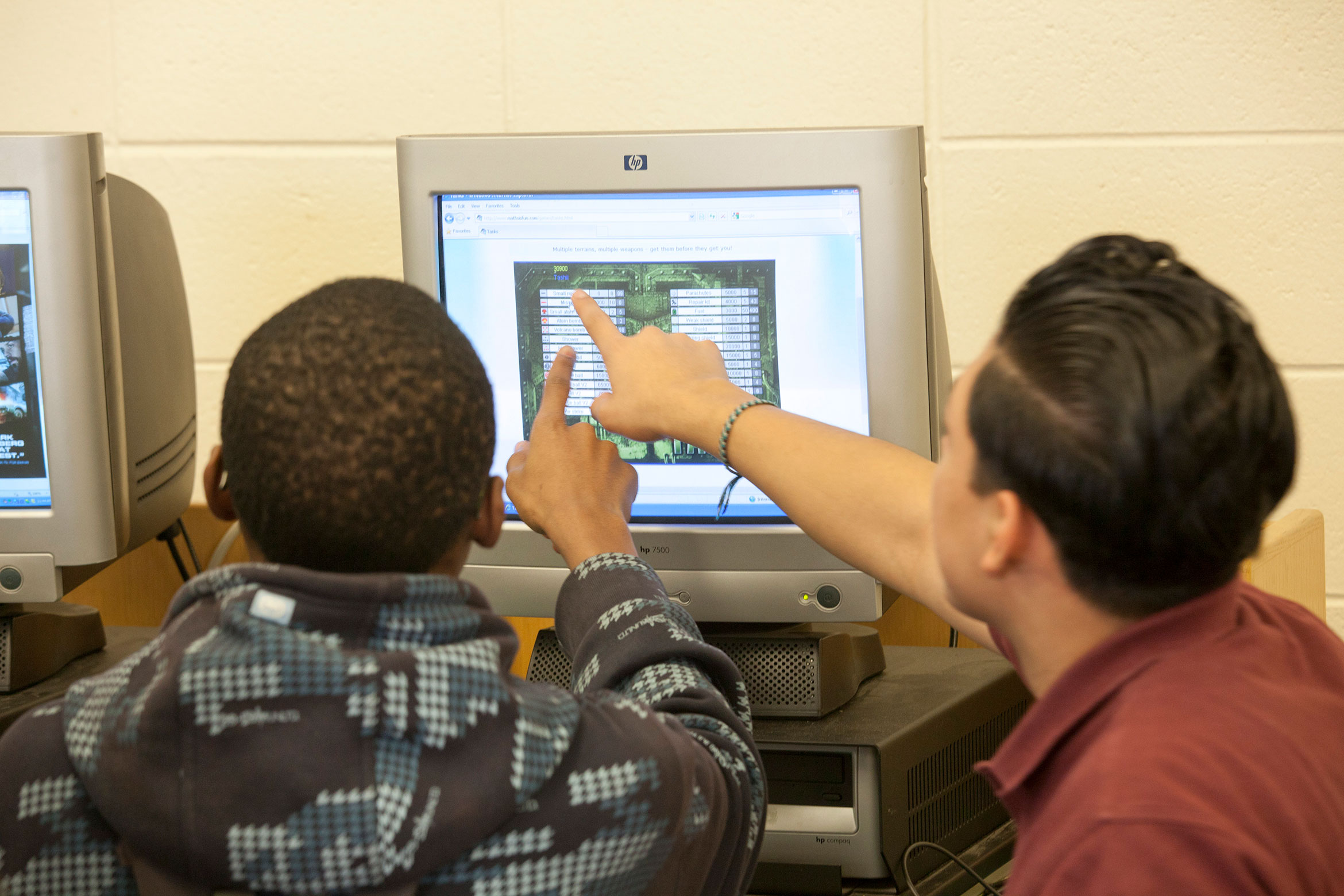 Support Services
Robust support services are key to student success at BHSEC.
Learning Center
The Learning Center at BHSEC Newark offers academic support by Bard Fellows and peer tutoring services across the disciplines during the school day and after school hours.
Faculty Office Hours
All faculty members at BHSEC Newark offer office hours—dedicated time in which they work individually with students. Students are encouraged to meet with their faculty members.
Advisory Program
As an early college, we strive to offer the kinds of academic, social, and emotional supports appropriate for our students. The advisory program, which serves as a peer support group, offers a major source of support for students in the high school program. By providing a supportive and accepting meeting place, advisory groups allow students to voice concerns and problems, address issues that are important to them, and offer each other guidance and support. Advisory groups are facilitated by faculty members, and students play an active role in the group's meetings, ensuring that the activities reflect their interests and needs. Advisory groups are configured so that each faculty leader meets with a small group of 9th and 10th graders together. This allows 9th graders who are new to BHSEC to benefit from the advice and peer mentoring of 10th graders who are more familiar with the school and its culture.
Summer Bridge Program
School begins for our incoming 9th grade students in mid-August at BHSEC Newark's two-week summer bridge program. During the summer bridge program, students attend English classes focusing on written expression, math classes, and classes devoted to study skills. New students also participate in exercises to familiarize them with the school and with their peers. These exercises are facilitated by the school counselor and a group of BHSEC Newark Student Ambassadors. The exercises focus on topics related to time management, health/nutrition, and peer pressure in the context of an early college program.
College Experience Course
In this two-semester sequence, students in the early college program investigate study skills essential to college success. They learn about the various aspects—intellectual, emotional, and financial—of adjusting to college life, in both residential and commuter settings. They also explore and practice the personal writing essential to successful applications for transfer admission and scholarships.