Joanne P. Baron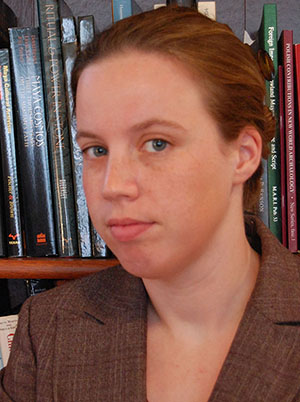 Dr. Baron has been involved in archaeological projects in Guatemala, Belize, and Honduras. Her current research investigates the ancient Maya economy and the use of chocolate and cotton as money. She directs the La Florida Archaeology Project, focused on a Maya archaeological site in Guatemala. She has published several books and articles. You can read more about her work here: http://jobaron.net, http://floridanaranjo.net, http://www.sciencemag.org/news/2018/06/maya-civilization-used-chocolate-money.
BHSEC Courses Taught:
10th Grade World History
College Elective: Introduction to Anthropology
College Elective: Introduction to Archaeology
College Elective: Ancient Mesoamerica: from Olmecs to Aztecs
College Elective: The Ancient Maya and their Writing
Dr. Baron lives with her husband Steve, her daughter Emilia, and her dog Ripley in southern New Jersey. She also babies several plants both at home and in her classroom.
Email: jbaron@bhsec.bard.edu