Maria Agapito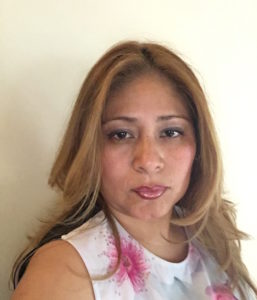 Dr. Agapito considers herself to be both an educator and a scientist at heart. She has published in various peer-reviewed journal articles, presented at national conferences, and obtained prestigious fellowships. Courses taught at BHSEC include Introduction to Science I and II, Introduction to Chemistry I and II, General College Biology I and II, and college elective entitled "Introduction to Medical Pathology." Future interest courses: Neuroscience, Anatomy and Physiology I and II, developmental biology and Independent Research.
Presently, She is establishing a research core facility for C. elegans (Nematodes), Girardia Sp. and Dugesia D. (Planarians) and solenopsis invicta (Ants) studies at BHSEC – Newark, NJ. Dr. Agapito conducts research in the areas of developmental biology, neurology and ethanol toxicology using diverse animal model systems. Her recent work has focused on developing an organic pesticide for combating red ants colonization, investigating the effects of cigarettes fumes on developmental growth, Observing the effects of bisphenol analogs on reproduction, metabolism and tissue repair. Through crow-funding donations via Donor's Choose, the Einstein's Dreamers Research Program was piloted this academic year 2018-19. Presently, seven students (Research fellows) (two freshmen, two sophomore, one Y1, and two Y2 students) are actively been trained in a laboratory setting. The program runs twice a week Tuesdays and Fridays after-school for 1.5 hours. For more information please click on the"Einstein's Dreamers Research Program"Tab in the faculty website.
Aside from her scientific interests, Dr. Agapito mentors the Bard Oncology and Neuroscience Team, she is the faculty advisor to the Future Health Professional organization. In addition, she is the co-faculty advisor to the BHSEC Multi-Cultural Awareness student organization.
Dr. Agapito's long-term goal is to change the face of America by enhancing curiosity; educating and mentoring students to enter STEM related fields. In this way, we can create a diverse population of role models for the next generations to come.
Email: magapito@bhsec.bard.edu
Webpage: https://dragapito.wordpress.com