"LEARNING TO THINK FOR MYSELF WAS A LOT HARDER THAN LEARNING HOW TO GET GOOD GRADES OR TEST SCORES. BHSEC HAS ALLOWED ME TO UNLOCK AN INTELLECTUAL VITALITY AND CURIOSITY THAT I CARRY WITH ME EVERYWHERE."—BHSEC Baltimore Graduate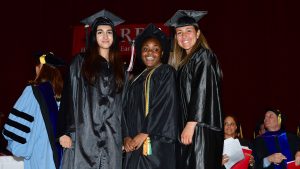 Gifts to the Bard Early College Fund allow us to sustain small seminar
classes and essential collegiate resources and student supports. For every
$3,000 that we raise, an additional student can be provided with a tuition-free year of credit-bearing college coursework.
Manhattan, New York • Queens, New York • Newark, New Jersey • New Orleans, Louisiana • Cleveland, Ohio • Baltimore, Maryland • Hudson, New York • Washington, D.C. 
Ways to Give
Gifts can be made via check, credit card, wire transfer, securities, or real
estate. Contributions to Bard College, a registered 501c3 nonprofit
organization, are tax-deductible to the fullest extent of the law. Please check
with your financial adviser for specific information regarding the
deductibility of your gift.
By Credit Card
Bard College accepts VISA, MasterCard, American Express, and Discover Card.
To make a contribution by credit card over the telephone, please contact
the Gift Recorder at 845-758-7861, or online here.
By Check
Checks and other correspondence should be sent to:
Office of Development and Alumni/ae Affairs
Bard College

Attn: Gift Recorder, PO Box 5000
Annandale-on-Hudson, NY 12504-5000
Get in Touch
Bard Early Colleges Development Office
Anna Hessa
Assistant Director of Development
ahessa@bec.bard.edu
718-361-3133 x8726
Eniyah Willingham
Alumni and Community Engagement Coordinator
ewillingham@bec.bard.edu
718-361-3133 x8726
Receive quarterly updates from the Bard Early Colleges.
Follow Us On Social Media
www.facebook.com/BardEarlyColleges
For additional ways to give, visit annandaleonline.org.