Welcome to the Center for Learning and Writing
Director: Dr. Petcoff (formerly, Dr. Adley)
E-mail: [email protected]
About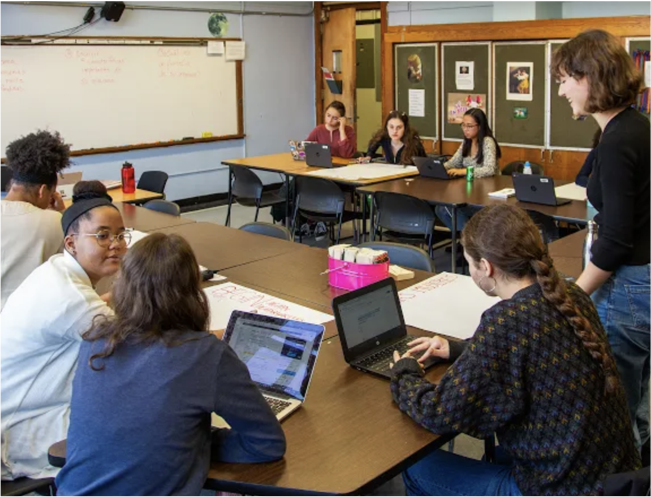 CLAW is a centralized hub for all your academic support needs. In addition to discussing your written assignments, Professor Adley is available to talk about study habits, time management, and strategies to be successful at BHSEC. Our peer writing and content-based tutors are here, as well, to help you understand materials and do your best in all of your classes and assignments. CLAW will provide a space where students can gather for peer-led study groups, as well as a centralized space for learning resources. As the center grows, we will offer regular workshops for students and faculty.
Hours
subject to change
Mondays 8:10-3:35
Tuesdays 8:10-3:35
Wednesdays 8:10-3:35
Thursdays 8:10-4:00
Fridays 8:10-4:00
Tutoring
Tutoring schedules will be updated weekly. Please sign up for tutoring here (we are currently creating a schedule with our new tutors!). 
Further Resources
Meet our Tutors (will be updated in the fall)!

Become a content area peer tutor
Become a writing peer tutor
Additional resources (coming soon!)