A thriving BHSEC parent community is an essential part of who we are and what we do. We encourage you to become involved by joining the PTA, attending a special event, volunteering on a committee, or by making a gift.
Bard High School Early College Manhattan is part of a national network of public, tuition-free early colleges led by Bard College. To keep you and your son or daughter informed and engaged with this work, we would like to be able to send you communications from time to time such as newsletters, special event invitations, or calls for volunteers. To opt-in to communications from the Bard Early College Network, please click here.
Join the PTA
Visit the BHSEC Manhattan PTA website to access the parent sign-up, find information about upcoming events sponsored by the PTA such as PTA meetings and fundraising events (currently on Zoom), learn what the PTA funds at the school, and to make a gift or contribute expertise or resources.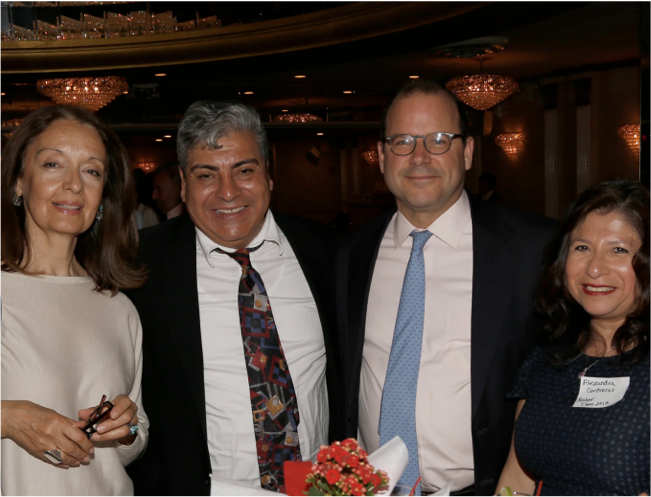 Join the NYC Friends of BHSEC
If you are the parent of a Manhattan or Queens graduate looking to stay engaged with the BHSEC community, please consider joiníng The New York City Friends of BHSEC, which focuses on expanding political support, visibility and sustainability for our NYC schools. Formed in early 2020, this group works in tandem With Bard Early College development staff to draft appeals and calls to action, conduct peer-to-peer fundraising, and build a program of support around BHSEC'S 20th anniversary. Desired areas of expertise include but are not limited to marketing and communications, fundraisíng, event planning, and community organizing. If you are interested in learning more about this monthly working group, please contact Anna Hessa, Assistant Director of Development for Bard Early College, at [email protected].
Make a Gift
To provide a robust college course of study, BHSEC Manhattan depends on generous financial support in addition to the resources made available by our public school partners. For the 2019–2020 academic year, gifts and grants made it possible for BHSEC Manhattan to provide an average of $3,000 per student.
Please consider a gift of any amount today. Gifts may be directed to:
Bard High School Early College Manhattan
The Bard Early College Fund, our annual fund where your gift is allocated to wherever the institution needs it most.
To make a gift by credit card, visit here.
For information on additional ways to make a gift, visit here. 100% of your gift, made through our partner Bard College, supports Bard Early College.
To make a gift to the PTA, please visit the PTA website.
COVID-19 Needs
Gifts to the Remote Learning and Teaching Fund ensure BHSEC can respond adeptly to the most urgent operational needs resulting from the COVID-19 pandemic. Current efforts include providing technology – laptops and wireless access devices – to BHSEC students and families in financial need. Learn more about the Remote Learning and Teaching Fund and make a gift here.
Contact Us
For general questions, please contact Parent Coordinator Carol Turitz at [email protected] or 212-995-8479 x2281.