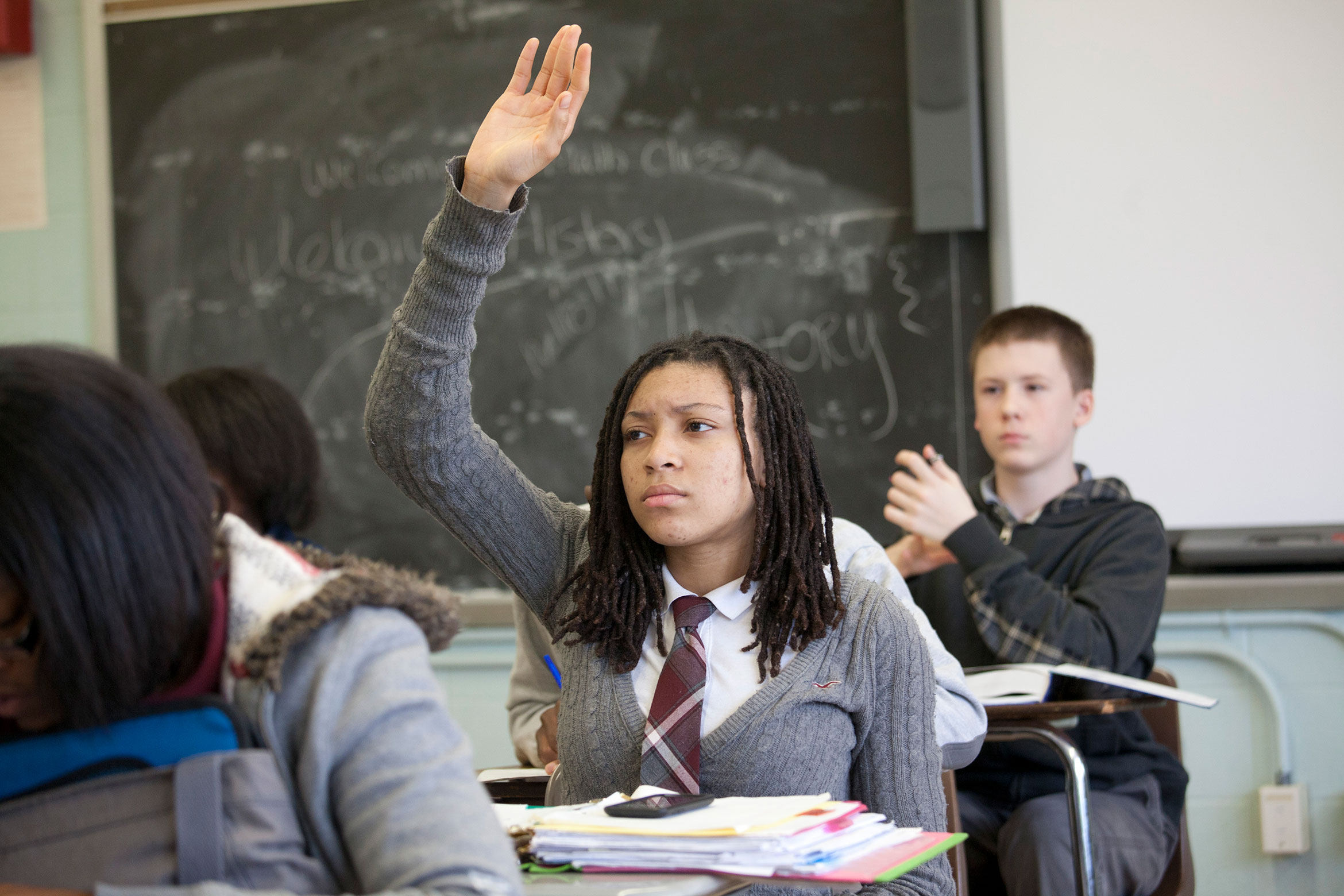 Description of the Academic Program
Bard High School Early College (BHSEC) Newark is a partnership between Bard College and the Newark Public Schools. BSHEC Newark's academic objective is to provide an intellectually challenging academic early college program for bright, motivated students. The program provides a seamless transition for students from middle school to high school to college and results in college readiness and successful completion of a Bard College Associate in Arts degree in accordance with the requirements of Bard College at Simon's Rock, while simultaneously fulfilling the requirements of the Newark Public Schools and the State of New Jersey for a high school diploma.
The academic program at BHSEC Newark consists of two years of rigorous high school courses followed by two years of early college courses that also complete the remaining NPS graduation requirements. The 9th and 10th grade courses are specially designed to complete graduation requirements while teaching students the content and study skills necessary to begin college-level work in the 11th grade. The 11th and 12th grades constitute Year 1 and Year 2 of the school's early college program. Students in the Year 1 (11th grade) and Year 2 (12th grade) programs will demonstrate college readiness by carrying out college level work. College level work is indicated through satisfactory completion of courses that have college-level content and proceed at the pace generally followed in college courses. Because of the more rapid pace, each semester of an early college course generally fulfills a year-long high school requirement. This contrasts with high school Advanced Placement courses, which normally use an entire high school academic year to complete a single semester of college study.
The 9th and 10th grade curricula consist entirely of required core courses, with some degree of eventual choice in world languages and arts. The Year 1 and Year 2 curricula also center on required core courses in most subject areas. Course descriptions of all core courses, which are taught every year, are included in this document. Year 1 and, particularly, Year 2 students also have the opportunity to select from a variety of college-level elective coursesthat enable them to explore different fields; elective offerings vary from year to year. The titles of these elective courses, with their NPS credits and credit types, are included in attached spreadsheet. In addition, an equivalency chart demonstrates how BHSEC Newark courses fulfill the NPS graduation requirements, and how students will accumulate both NPS and Bard College credits as they move through the four-year academic program.
Academic Divisions