Our Admission Process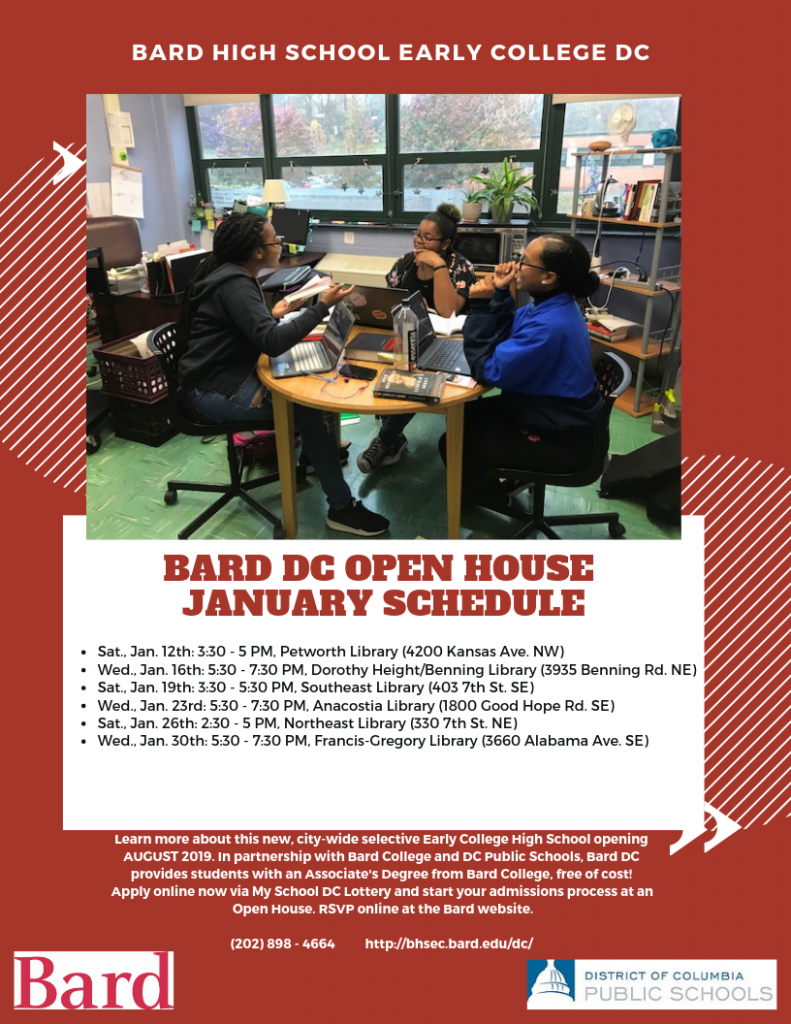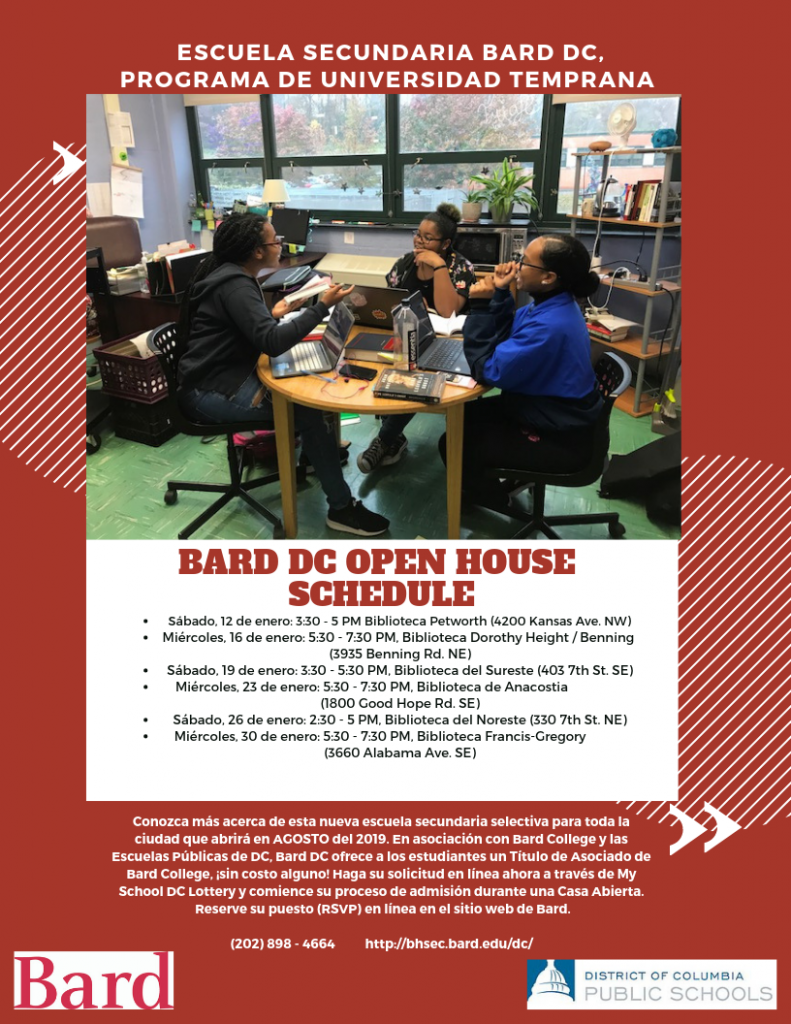 Visit us during one of our 2018-2019 Open Houses for more information! 
The Bard High School Early College admissions process includes participation in an open house and admission session, an individual interview with a Bard staff member, and a writing assessment. Bard DC does not review middle school records or standardized tests as part of admissions for the 9th grade. Bard DC seeks students who demonstrate motivation, intellectual curiosity, and excitement about an academic challenge, and who are eager to dive into college coursework at an earlier age. Current 8th and 10th grade students are eligible to apply. Bard DC will hold open house and admission sessions throughout Washington, D.C. for interested students and families. At open houses, students and families can learn more about Bard DC and, if interested, participate in our admissions process on site. To formally apply, students must submit a My School DC application online by February 1st.
Upcoming Open House Dates: 
Saturday, January 19, 2019– Southeast Neighborhood Library, 3:30-5:30 PM (403 7th St SE, Washington, DC 20003)
Wednesday, January 23, 2019– Anacostia Library, 5:30-7:30 PM (1800 Good Hope Rd SE, Washington, DC 20020)
Saturday, January 26, 2019– Northeast Library, 2:30-5:00 PM (330 7th Street NE, Washington, DC 20002)
Wednesday, January 30, 2019– Francis-Gregory Library, 5:30-7:30 PM (3660 Alabama Ave SE 20020)
Saturday February 2,2019 -Tenley – Friendship Neighborhood Library, 1:00pm-3:00pm (4450 Wisconsin Ave NW, Washington, DC 20016)
Saturday February 9,2019– Cleveland Park Neighborhood Library, 2:00pm-5:00pm (3310 Connecticut Ave NW, Washington, DC 20008)
Saturday February 16, 2019– Shaw Library, 3:00pm-5:00pm (1630 7th St NW, Washington, DC 20001)
REGISTER FOR AN OPEN HOUSE HERE