Faculty
Bard DC faculty members are experienced college professors with a special interest in working with younger students; some come to Bard DC from high schools in the District of Columbia and others from colleges and universities. Approximately two-thirds of full-time faculty members hold a Ph.D. in their discipline, and all permanent, full-time faculty are certified by the District of Columbia Office of the State Superintendent of Education. Some college electives are taught by adjunct faculty. The student to faculty ratio is 15:1, with an average class size between 22 and 25.
CURRENT FACULTY
Dr. K. "Yawa" Agbemabiese is currently faculty of Special Education at Bard DC and teaches courses in History and electives in Women and Gender Studies. She is the Program Chair of Global Social Sciences for the Bard Early College Network, and Co-Leader for the Faculty/Staff of Color's Equity Institute Work Group. Yawa is a Teach for America (TFA) Alumni (2015) and have provided Diversity, Equity and Inclusive training for TFA Summer Institute. She earned her Doctor of Philosophy in Curriculum and Instruction, Critical Cultural Studies Program, as well as a graduate certificate in Women, Gender and Sexuality Studies from Ohio University.
Yawa also completed a Master's Degree in International Affairs, African Studies at Ohio University, and a Bachelor of Arts in African American and African Studies at The Ohio State University. Her current research focuses on girl child education and women's issues amongst the Anlo Ewe of Ghana. Her published books include, I want to go to School, but I can't: A Study of Factors that impact Girls' Formal Education in Ghana (2015), and Still I rise: Tracing womanhood in world cultures (co-authored, 2016). Yawa's current research examines the metaphors and symbolism of womanhood in Anlo Ewe society, and the effects of modernization on the Anlo Ewe cultural belief system, gender, and education. She is also the founder of the Charles A. and Norma J. Grooms Education Foundation, which sponsors girls' education in Abor, Ghana, and the owner of Dunenyo Career Academy for Girls, Abor, Volta Region of Ghana,West Africa.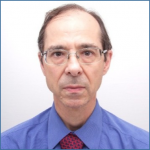 Dr. James B. Cole started out adult life as a physics and mathematics teacher as a Peace Corps volunteer in Ghana. Upon returning to US, James obtained the PhD in particle physics from the University of Maryland.
After a postdoc at the NASA Goddard Space Flight Center (cosmic rays) and positions at the Army and Naval Research Laboratories, he wound up as a professor at the University of Tsukuba in Japan, where he taught in Japanese and English and developed high precision computer algorithms for computational optics and photonics. James returned to the US two years ago as a senior fellow of the National Research Council, where he did research on mathematical aspects of machine learning with the US Air Force Institute of Technology. As hobbies James likes astronomy, hiking (he plans to hike the length of the C&O canal one day), and archeological travel (next big trips, the Nubian pyramids in Meroe, Sudan and the megalithic structures in Malta).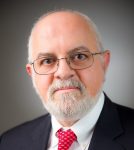 Dr. Hany Eldeib has Ph.D. and Master's degrees in Systems Engineering from the University of Virginia in Charlottesville, and Master's and Bachelor's degrees in Electronics and Communications Engineering from Cairo University, Egypt. He taught previously at George Mason University, the University of the District of Columbia, and Virginia International University and is a veteran of the Satellite Communications industry. Hany speaks Arabic as well as English.
Dr. Jay Glassie has worked as Assistant to the Director of Composition at The University of Southern Mississippi for two years, focusing on his passion for developing writing curriculum for students and feedback strategies for instructors. He was awarded the Stanley Hauer Graduate Teaching Award and the Garth Avant Endowment for excellence in creative writing at Southern Mississippi. His research interests in fiction, pedagogy, and literary criticism focus on animal narratives and environmental studies. Before education, he worked for six years in sports journalism at WTEM-AM in D.C. He holds a B.A. from George Washington University, an M.A. from Binghamton University, and a PhD from The University of Southern Mississippi.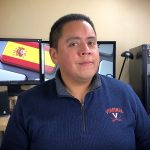 Dr. Ricardo Huamán is a native English and Spanish speaker from Los Angeles, California of Peruvian and Mexican descent. He specializes in medieval and Golden Age Spanish literature along with language instruction. He majored in Spanish and Italian with a special field in French at UCLA. At Duke University, he received a master's degree in Romance Studies (Spanish). He earned his Ph.D. in Romance Languages & Literatures (Spanish) at UNC-Chapel Hill. He has also taught ESL at all levels, from Pre-K to adults, in South Korea and the U.S.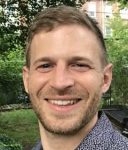 Gabriel Morden-Snipper, a DC-area native, has taught grades 8-12 at independent and public schools in Brooklyn, New York and Washington, DC since 2010. As a Math for America Master Teacher, he provides professional development on best practices in the math classroom. He holds a BA from Oberlin College and an MA from CUNY Hunter College and enjoys climbing, biking, and spending time with his toddler.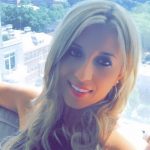 Lindsay Raymond strongly believes that both Health and Physical Education are integral parts of the total education program for every student in any school district. The values, principles, and concepts associated with a quality Health and Physical Education program surpass the boundaries of the classroom, gymnasium, and playing fields. Physical fitness and optimal health are catalysts for learning in all content areas and the backbone for meeting true potential.
Ms. Raymond is committed to providing programming that allows frequent and diverse opportunities to engage in physical and intellectual activities necessary to support a healthy body and mind. By continuously challenging new ideas, staying current on health-related current events/research, and staying active throughout the school and community, Bard students will develop health and physical literacy and will have a successful and enjoyable experience in Health and Physical Education that will last a lifetime.
Ms. Raymond holds a Master of Science in Health Promotion Management from American University and a Bachelor of Science in both Physical Education and Health and Fitness Management from Eastern Connecticut State University. She has nine years of diverse teaching experience in multiple grade levels (PreK-12th grade) and has co-authored Health Education Curriculum for DC Public Schools. In addition to her teaching role at Bard, Ms. Raymond is a Registered Yoga Teacher (RYT-200), and teaches Yoga, barre, and spin classes at various studios in DC including Biker Barre, Lululemon, and Georgetown Yoga. Outside of teaching, Ms. Raymond enjoys spending time with her friends and family, cooking healthy food, baseball, reading, movies, exploring DC, and working on her golf skills.
Cassandra "Dr. Cass" St. Vil has committed her career to teen leadership development, having worked with (or immediately around) teenagers for nearly 20 years. She is a trained Africanist, social worker and experienced high school teacher. A Teach for America, Peace Corps and Fulbright Scholar alumna, she has worked with adolescents and adults in youth development, internationally, in over 30 countries. She is a graduate of Howard University's doctoral program in African Studies, the Harvard Graduate School of Education, Hunter College and the University of Michigan School of Social Work. The first of her five degrees was completed at Buffalo State College.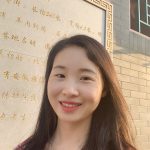 Dr. Lingling Yao is a solid researcher and a dedicated instructor. She holds a Doctorate Degree in Modern Chinese Literature from the University of Illinois at Urbana-Champaign. She received a Bachelor of Arts Degree in English and a Master of Arts Degree in English Literature from Tsinghua University (Beijing).
Dr. Yao's research interests include gender in contemporary Chinese popular culture, the politics of rewriting, and the translation of ideas between China and the West. Her research, translation, and creative writing has been published in both Chinese and English in Hong Kong, Mainland China, Canada, and US. As a firm believer in the power of education, she has taught a variety of undergraduate language and culture courses to diverse undergraduates at Tsinghua University, the University of Hong Kong, and the University of Illinois at Urbana-Champaign alongside earning her degrees prior to joining Bard DC. Dr. Yao is passionate about introducing Chinese language and culture to Bard students and connecting her students with one fifth of the world population.