Get Involved
Volunteer with us. We often need volunteers to help out at events, admissions interviews, and more.

Join the Bard Early Colleges Alumni Committee. This is a new initiative with opportunities for creative input from our alumni network.

Make a donation. Your support allows us to sustain small seminar classes and essential collegiate resources and student supports.

Get in touch with us. We love to hear from our alumni and often feature alumni news on social media and in our newsletters.

Sign up for our newsletter. Receive quarterly updates from the Bard Early Colleges.
Contact Fanny Wyrick-Flax (BHSEC-M '09), BEC Alumni Engagement Coordinator at fwyrick-flax@bec.bard.edu to get involved.
---
Past Events for Alumni

BHSEC Queens
June 17, 2019: Symposium Day with 50 BHSECQ alumni visitors, alum-led workshops, and a reception celebrating 10 years of Bard Queens.
BHSEC Manhattan
June 7, 2019: Class of 2009 Ten Year Reunion
Are you a BHSECM alum from the class of 2009? Request to join the Class of 2009 Facebook group!
---
Alumni Profiles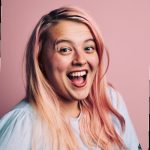 Catherine Wiacek, BHSEC Manhattan '05
After BHSEC, Catherine Wiacek attended Cornell University where she studied Industrial & Labor Relations. She started in the HR/Recruiting field after graduating, and has worked at Moody's, Facebook and is currently at Uber as a Sourcing Manager for the Corporate/G&A Recruiting team. She's now based in Oakland, where she lives with her partner, James, and their mini schnauzer mix rescue, Cousteau.
---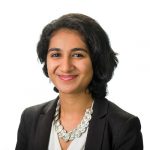 Riana Shah, BHSEC Manhattan '10
Riana Shah is a first year MBA student at MIT Sloan and is passionate about entrepreneurship, strategy and innovation. She is a Legatum Fellow for Entrepreneurship and the Co-Founder/CEO of Independent Thought and Social Action International (ITSA), an education technology venture that redesigns schools to prepare students for the 21st century. Riana started ITSA in her last year at BHSEC. Riana is the host of Venture Vignettes, a podcast series that features trailblazers in entrepreneurship, innovation and investment.
---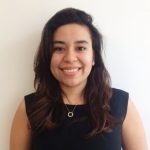 Daphany Rose Sanchez, BHSEC Queens '10
Recognized by Grist Magazine as one of 2019's Grist50 innovators and change-makers, Daphany Rose Sanchez is the Founder and Executive Director of Kinetic Communities Consulting, which works with energy and affordable housing industry partners, to connect, educate, and simplify energy efficiency opportunities for under-represented communities. The Kinetic Communities team also includes Cassandra Walker (BHSEC-M '08).
---
Contact Fanny at fwyrick-flax@bec.bard.edu to share your ideas, volunteer for alumni initiatives, submit class notes, and more.