Our Alumni/ae
After completing their education at Bard Early College, alumni/ae from across the network go on to a wide range of colleges and enter a range of professions.
Bard Early College alumni/ae go on to major in a wide variety of disciplines, from the arts and humanities to engineering and nursing. More than one-third of alumni/ae pursue a degree in STEM fields. For more data on Bard Early College alumni/ae outcomes, see Our Impact.
Bard High School Early College prepared me for the next stage of my life by teaching me the foundations of writing, moral philosophy and increasing my awareness of social issues happening around me.

– Angelique McGuire, 2016 BHSEC Cleveland Graduate, currently attending Baldwin Wallace College
Learning to think for myself was a lot harder than learning how to get good grades or test scores. BHSEC has allowed me to unlock an intellectual vitality and curiosity within myself that I carry with me everywhere.

– Taylor Spann, 2017 BHSEC Baltimore Graduate, currently attending Stanford University
I witnessed in March how our community came together and made sure students had everything they needed. We set up a grocery fund and a technology drive to make sure everyone had an electronic device. We made phone calls to check in with families and we dropped off books and supplies. BEC gets things done. I am immensely proud of the work that's been done at our 8 campuses around the country.

– Olga Ramos, BHSEC Manhattan Class of 2003 and Director of Admissions, BHSEC Queens
Alumni/ae Profiles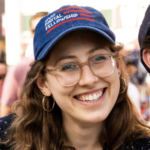 Alberta Devor | Manhattan '15
Alberta Devor is a Software Engineer at Google where she works on the data infrastructure of Google Maps. She graduated from Brown University with a degree in Computer Science. After graduating, she was a Civic Digital Fellow working on bringing technology into Federal Government at the General Services Administration. She currently lives in Brooklyn, NY where she was born and raised.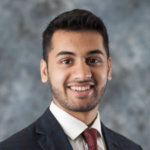 Deep Dave | Newark '15
After, BHSEC Deep went on to major in Data Science and Cognitive Science at the University of California Berkeley. Currently, he runs his own travel agency and is an independent data analytics contractor in the public sector. His most recent project has been working with the state of South Carolina to implement logistics for covid testing.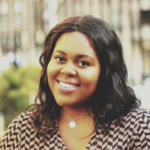 Alexi Thomas-Villatoro | Queens '12
After BHSEC, Alexi Thomas-Villatoro attended Columbia College of Columbia University where she graduated with a B.A. in Hispanic Studies in May 2016. She graduated from Columbia University with both a J.D. and an M.B.A. at the age of 24 which makes her the youngest Black student to do so in the school's history. During her final semester, she focused on improvement in education and completed a seminar project on the BHSEC network. Currently, Thomas- Villatoro is an Associate at Simpson, Thatcher and Bartlett LLP.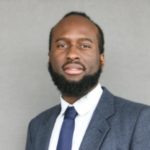 Dr. Mosi London, PhD, MCE, EIT | Manhattan '06
Dr. London is a first-generation American born and raised in Brooklyn, New York to Guyanese parents. After BHSEC, Dr. London went on to attend Lafayette College where he majored in Civil Engineering. After undergrad, he attended the University of Delaware and obtained a master's degree and doctorate in Transportation Engineering, being one of the youngest graduates of the program at the age of 25. 
Dr London has worked for CitiBike as a Non-Motorized Distribution Coordinator, the New York City Office of Emergency Management as a Transportation and Infrastructure Specialist, and was also deployed to Puerto Rico to support recovery efforts after Hurricane Maria in 2017. He currently works at AECOM as a Transportation Planning Project Manager.

Nina Davis | Baltimore '19
Nina Davis is currently a student at Johns Hopkins University. During her tenure at BHSEC Baltimore, Nina studied at Oxford University and has traveled to India and Peru to teach English to children. Within Baltimore City, she has worked with various non-profits teaching about civic engagement and professionalism to city youth. At Hopkins, she is majoring in International Studies with a focus in Conflict, Security, and Well-Being and a minor in Islamic Studies and Anthropology. Her career goal is to be a human rights lawyer working on women's issues in the Islamic Region.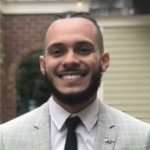 Heydrick Padilla | Manhattan '15
Heydrick was born and raised in the Bronx, NY. After BHSEC, he went on to complete his Bachelor of Arts in Chemistry and Mathematics at Wheaton College, and his Bachelor of Engineering from Dartmouth College in Chemical Engineering with a concentration in Energy Engineering. He is currently completing a Master of Engineering Management at Dartmouth College.
Heydrick has helped develop and design off grid solar farms in impoverished areas in Haiti and South Africa, managed solar farm creations in the United States, and is currently involved in helping the largest C2C car sharing service in Japan design a platform to integrate the electric utility and the electric vehicles that are a part of the car sharing fleet.
Heydrick has received many awards since he graduated from BHSEC, from being featured in the New York Times to receiving academic recognition in the field of Chemistry. However, his
greatest accomplishment to date was being able to return to BHSEC and deliver the Keynote
Speech to the Summer Scholars Program of 2018. Giving back to the communities that helped
him is what truly inspires Heydrick to continue to achieve success.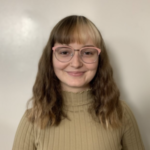 Wynter Millsaps | Cleveland '18
Wynter Millsaps was the BHSEC Cleveland Class of 2018 Salutatorian, and is a current Bard College student who received a full tuition scholarship through the Bard Early College Opportunity Scholarship Program. She currently studies International Relations with a minor in Spanish. Wynter wrote an article that was featured in The Hechinger Report titled "I hadn't realized I was allowed to have thoughts on politics and the world around me". In 2017, Wynter earned a spot as one of the top 20 judges in the field at the Brad Smith Debate Tournament at the University of Rochester. Wynnter plans on joining the Peace Corp upon receiving her Bachelor's degree at the age of 20.
Alumni/ae in the News
Henry Kessler, BHSEC M'18 is a star player for the MLS New England Revolutions.
Concepción de León, M'06 is a staff writer covering news and culture for the Books section of the New York Times. She wrote a recent article about "Little Women" and the ways in which the 19th-century novel, and now movie, has influenced women writers across generations.
Daphany Rose Sanchez (Q'10) was named one of the 30 NYC Climate Heros. Sanchez is the Executive Director of Kinetic Communities Consulting.