Public Policy and Movement Building
Why: Our country needs a new vision to improve the transition from high school to college and help students complete degrees, on time or early and without substantial debt. We believe early college is a critical component of that vision.
Even though students in the 12th grade and those in their freshman year of college may be only months apart in age, they are in vastly different spheres of education. This disconnect is starkest for low-income and underrepresented students, who are often confronted by both the weakest bridge between high school and college and the widest gulf to cross. The majority of students who step foot on college campuses never complete two- or four-year degrees. Nearly half of low-income, first-generation students at four-year colleges drop out before earning a degree. At 80 of the nation's most selective colleges, there are more students from the top 1% of family income than from the bottom 40%.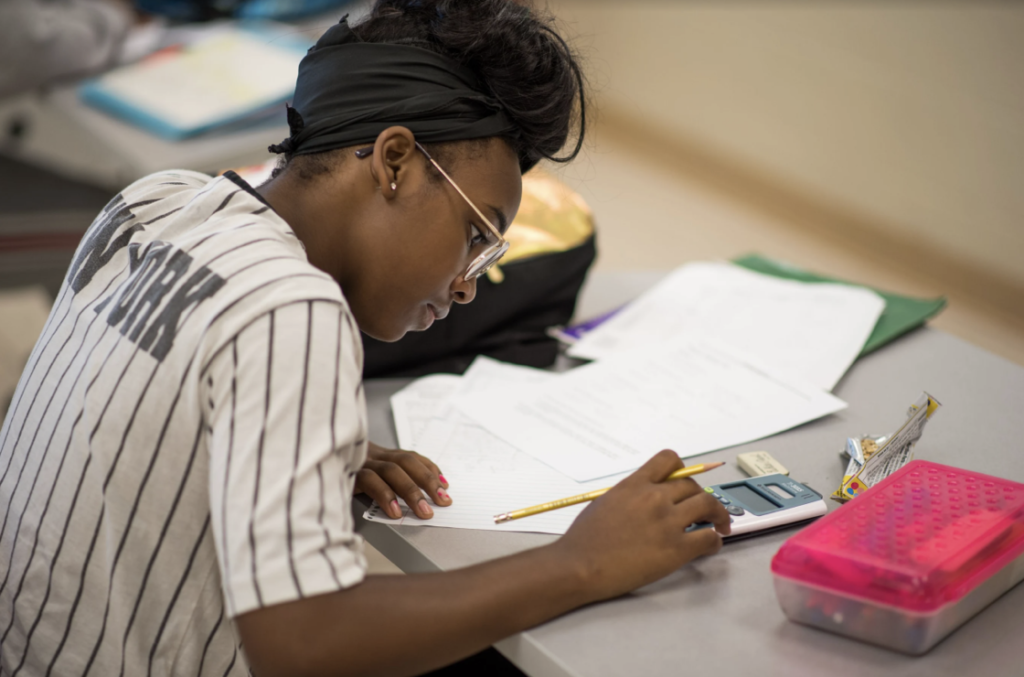 Early college programs have a proven track record of improving high school education and increasing college access, affordability, and completion, on time or early. Early colleges also save students, families, and government thousands of dollars and create a more efficient educational system by offering students a tuition-free college course of study during the four years of high school and helping students complete faster degrees and at higher rates.
Our Work: Bard College advocates for public policies at the federal and state level that help establish, support, sustain, and scale early college high schools and other dual enrollment programs with a focus on quality and equity. We see early college as a secondary and postsecondary system reform to smooth the transition between high school and college and ensure that more students, especially students from low-income and historically underrepresented backgrounds, graduate prepared to complete postsecondary education.
We advocate by engaging regularly with local, state, and federal policymakers, working in coalition at the local and state levels, and serving on the steering committee of the College in High School Alliance (CHSA), which we co-founded in 2017. CHSA is a coalition of advocates for policies that sustain and grow high-quality, equity-focused early college and dual enrollment programs. Together with Jobs for the Future, KnowledgeWorks, the Middle College National Consortium, the National Alliance of Concurrent Enrollment Partnerships, Advance CTE, and Achieving the Dream, this coalition of over 85 national and state organizations collaborates to develop and advance federal and state policies that support and enable authentic, affordable college pathways toward postsecondary degrees and credentials for high school-age students, especially those from low-income and historically underrepresented backgrounds.
Policy Publications & Resources
20 Years of Success
Two decades after Bard College launched the first Bard Early College in New York City, BEC has grown into a national network of eight campuses and enrolls over 3,000 students. Along with a high school diploma each campus offers students up to 60 college credits and an AA degree, all tuition free. Recent outcomes underscores the promise of this model to expand opportunity and access in higher education.
---
Expanding New York's College In High School Programs
Developed with contributions by leading early college practitioners and advocates across New York state, this paper describes the state of the early college field, identifies key policy challenges, and makes five recommendations for strengthening the sector and expanding opportunities for students.
---
The College in High School Transition Memo
Developed through the College in High School Alliance, this federal transition memo for the new administration identifies policy changes at the national level related to early college high schools and dual and concurrent enrollment that can strengthen secondary and postsecondary outcomes for students, with a focus on equity and quality.