Diversity, equity and inclusion
Our Commitment
Bard Early College is committed to upholding the dignity of all marginalized groups and dismantling systemic inequities that inhibit access based on race, immigration status, class, (dis)ability, sexual orientation or gender expression. We believe in working toward an inclusive and just society, through the intersection of education and social justice. The Bard classroom, at its best, embodies the ideal that we are all better in a space that fosters inclusive excellence. An everyday gesture in class discussion – the simple act of turning to your classmate and saying, "I hear you saying," before a single response – that act of listening and recognition is the seed for a dignified society that we collectively work toward in and outside our collegiate community. We learn together so that we may move the world forward.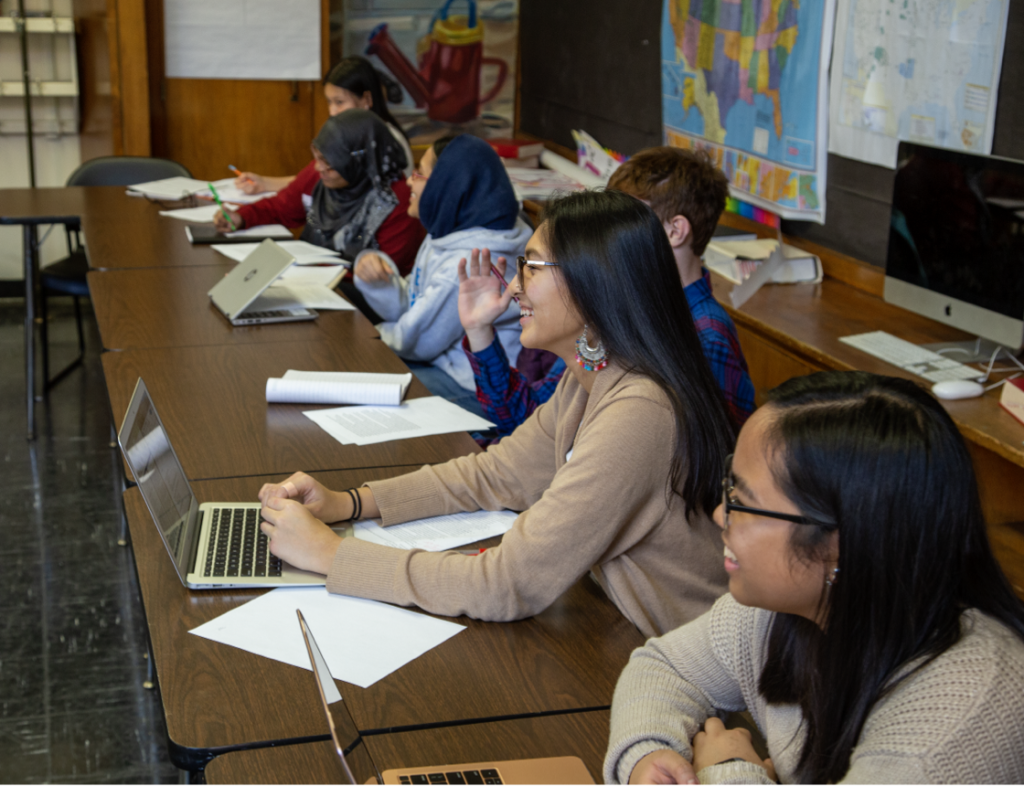 Our Approach
Recognizing this context, BEC will take a proactive approach to address institutionalized biases that marginalized members of our communities face and work to proactively correct that bias, ensuring we hold ourselves accountable, even if we initially are unaware of our exhibited bias. As individuals and as an organization, we commit to a system of accountability that includes:
Active listening: we will seek out and uplift the perspectives of marginalized groups and attend to those expressed needs in our initiatives and assignments whether they be directly or indirectly related to equity;
Transparent and restorative conversation: we will create honest and equitable community conversation between parents, students, and Bard faculty and staff about educational needs and how they could be met, and restore relationships when harm arises;
Engaged learning: we will support all members of the school community to seek out opportunities to grow their understanding and efforts of building an inclusive culture (even when confronted with exhibited bias); and
Continued innovation: we will adjust current Bard practices and/or develop new practices while dismantling the root causes of structural inequities within our community.