2020-2021 BHSEC Queens Speaker Series
September 30, 11:00-12:00 [Guest Writer's Talk]
Storytelling Across Genres: The Fiction, Poetry and Non-Fiction of Bushra Rehman. Rehman's first novel Corona, a dark comedy about being South Asian American, was noted by Poets & Writers among 2013's Best Debut Fiction. Her book Colonize This! Young Women of Color on Today's Feminism, was one of Ms. Magazine's "100 Best Non-Fiction Books of All Time."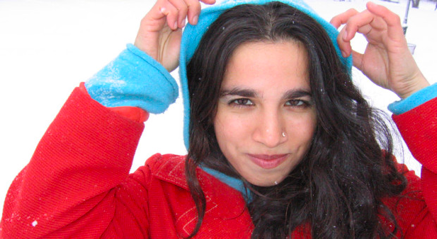 October 6th, 11:30-12:15. [History of NY Talk]
George Stonefish is a singer, dancer, storyteller, and activist on behalf of indigenous peoples. A New York City native and member of the Delaware (Lenape) and Chippewa nations, he sits on the board of directors of the American Indian Community House. In 2018, he organized the first Lenape Pow Wow in Manhattan since the island's original inhabitants were driven out by European invaders more than 300 years ago.
October 13, 11:00-12:00. [Internet and Society Talk]
"Clive Thompson in conversation with students at Bard Queens" Clive Thompson is a regular contributor to The New York Times Magazine, a columnist for Wired, and the author of Smarter Than You Think: How Technology is Changing Our Minds for the Better and Coders: The Making of a New Tribe and the Remaking of the World. He is known for doing deeply-reported, long-form magazine stories that get beyond headlines and harness the insights of science, literature, history and philosophy. In addition to the New York Times Magazine and Wired, he is a columnist for the Smithsonian Magazine, writing about the history of technology, and writes features for Mother Jones.
October 16, 11:30-12:00. [Guest Writer Talk]
"Heeling/Healing," with Sassafras Lowrey, author and dog-trainer, about the human-canine connection and a personal history as a queer homeless runaway who became a distinguished author.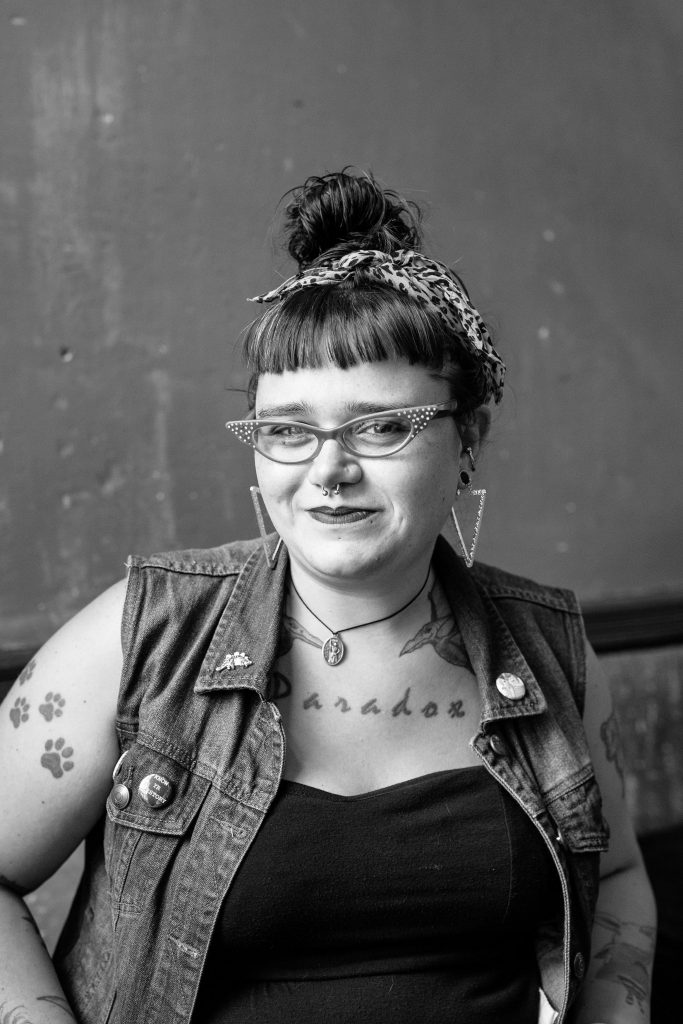 October 21, 11:30-12:00. [Guest Writer Talk]
"Soldier and Poet," with David Eye, a talk about the various influences that impacted the poet's award-winning poems, including a stint in the military and the Broadway musical "Cats."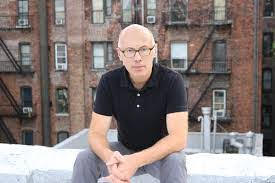 October 29, 1:10-1:55 pm [Modern Languages Dept. Talk]
"Book Conservation: Keeping History Alive," with Georgia Southworth of the Metropolitan Museum of Art. What do book preservationists do? Ms. Southworth shares her experiences at top institutions like Columbia University, NYU, Yale and the Morgan Library & Museum. The discussion explores this exciting question: How does the preservation of our shared cultural heritage keep history alive?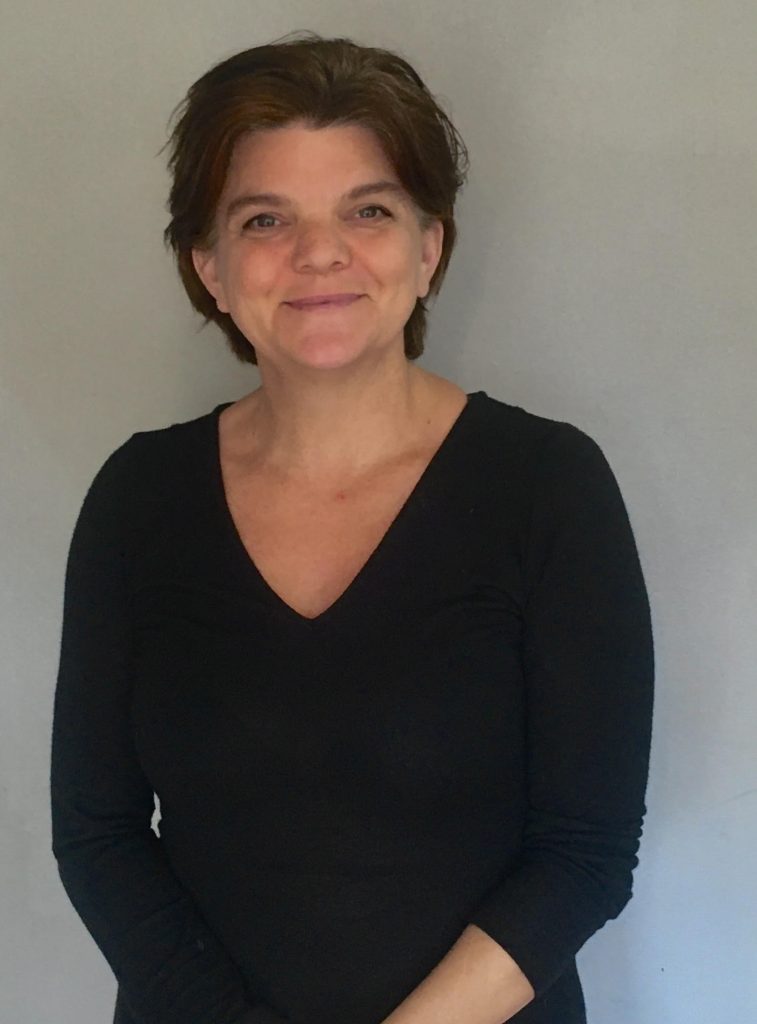 October 30, 11:30-12:00 [Guest Writer Talk]
"Telling America: An Immigrant's Witness" with Okey Ndibe. Okey Ndibe first came to the US in 1988 to serve as founding editor of an international magazine. In 1996, he became a naturalized US citizen. Using his and others' experiences, he will discuss the challenges and prospects of becoming an American. His talk will focus on how America has changed him, and how he tries to remake America in turn.
November 5, 9:15-10:35 [Epidemiology Talk]
"Race, Health and The Pandemic" with Dr. Robert Fullilove, Professor of Sociomedical Sciences at the Columbia University Medical Center and Associate Dean of Community and Minority Affairs at Columbia University's Mailman School of Public Health.
November 5, 4:30-5:30 [Dean's Hour Talk]
"Framing Privacy," with Prof. Jason Schulman
In 2013, photographer Arne Svenson exhibited his latest work, Neighbors, a series of photographs he had taken of his Manhattan neighbors through their apartment windows. Some neighbors were outraged at what they felt was an invasion of their privacy and took Svenson to court. What does the right to privacy mean? Should Svenson have been allowed to photograph his neighbors without their consent and to create an art exhibition of these photographs? To understand how the judges approached the case, we'll need to understand how the right to privacy developed in the United States, particularly in New York state. Jason Schulman is adjunct instructor in History at John Jay College and the Fall 2020 Judith S. Kaye Fellow in the Humanities and the Law at BHSEC Queens, thanks to a grant from the Historical Society of the New York Courts. He earned his PhD from Emory University.
December 2, 11:30-12:30 [Guest Writer's Talk]
A talk with Joseph Legaspi
Poet Joseph Legaspi was born and raised in the Philippines; his family immigrated to Los Angeles when he was 12. He earned a BA at Loyola Marymount University and an MFA from New York University. Legaspi's collections of poetry include Threshold (2017), Imago (2007), which won a Global Filipino Literary Award, and the chapbook Subways (2013). His honors and awards include a poetry fellowship from the New York Foundation for the Arts. With Sarah Gambito, Legaspi cofounded Kundiman, a nonprofit organization that promotes and serves Asian American writers and writing. Legaspi lives and works in New York City.
December 11, 11:30-12:15 [Guest Writer's Talk]
A Talk with James Tate Hill
James Tate Hill is the author of a memoir, Blind Man's Bluff, coming July 2021 from W. W. Norton, and a novel, Academy Gothic, winner of the Nilsen Prize for a First Novel. His essays have been listed as Notable in the 2019 and 2020 editions of Best American Essays, and his fiction and nonfiction have appeared in Prairie Schooner, Story Quarterly, Hobart, and Waxwing, among others. He serves as fiction editor for the literary journal Monkeybicycle and contributing editor for Literary Hub, where he writes a monthly audiobooks column. He lives in Greensboro, North Carolina with his wife.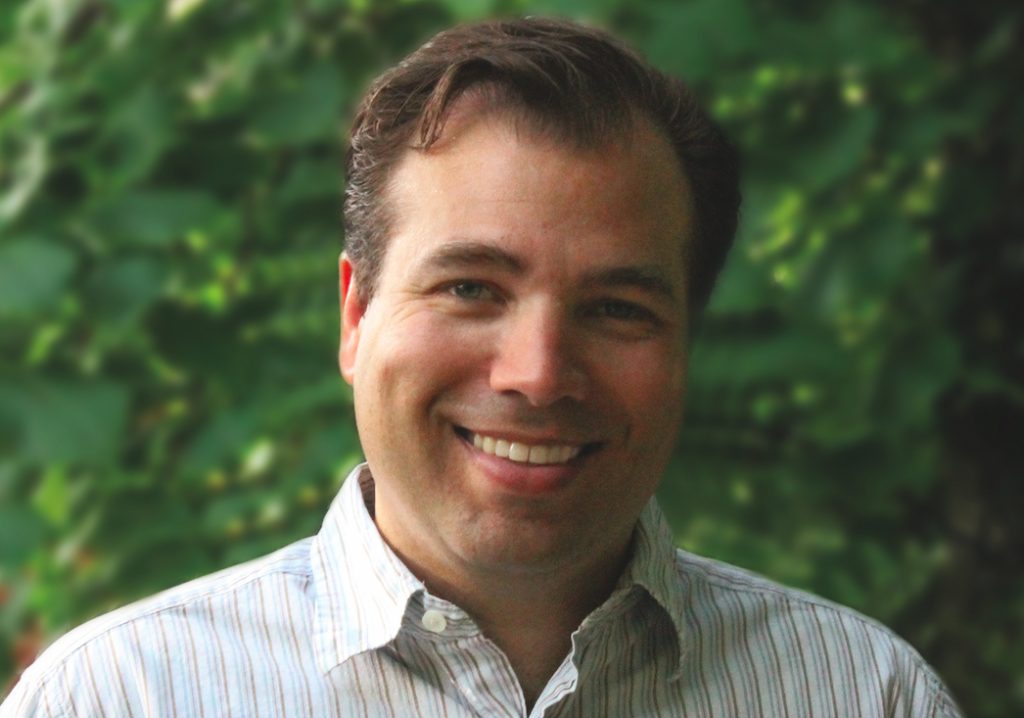 December 16, 11:30-12:15 [Talk sponsored by The Dream Team]
"New York's Impact on Immigration" with Lauren DesRosiers
She will discuss how the Trump Administration has changed undocumented and documented immigration, how New York has responded, and what the future of immigration looks like under the Biden Administration Lauren DesRosiers is a Senior Staff attorney at the New York Anti-Violence Project and the Spring 2021 Judith S. Kaye Fellow in Humanities and the Law at BHSEC Queens, thanks to a grant from the Historical Society of the New York Courts.
January 13, 2021, 11:30-12:15
The Guest Writers series of Bard HS Early College Queens welcomes a distinguished guest, Kevin Wilson, Oscar-nominated filmmaker of MY NEPHEW EMMETT, which imagines the last night of Emmett Till's life from the perspective of his uncle. It is a gorgeous, haunting film, emotionally disturbing but not violent. Mr. Wilson will discuss his inspiration for the film, his research, and filmmaking's role in the Black Lives Matter movement.