Tours and Information Sessions Fall 2021
We have a variety of in-person and virtual events scheduled so that you and your family can get to know us better. These events will happen throughout December 2021 and January 2022. Please only register for one event so that all families have an opportunity to attend. Registration will be live on this page starting on Monday, November 29th, 2021 at 10 am.
Virtual Robot Tours
Please join us as we take a ride with our robots and hear from our current student ambassadors! Families will have an opportunity to walk virtually with us using two of our self-driving, two-wheeled, videoconferencing robots while hearing from current students about their experience at Bard Queens!
Tour features the opportunity to meet current students in-depth and meet with administration and staff. You will also have an opportunity to see our building from your computer/phone. Duration: 45 minutes – 1 hour
In-Person Tours
Please join our Student Ambassadors who are current students at Bard Queens for an in-person walking tour of our building. These tours happen after school, are an hour long, and begin at 4:15 pm (with the exception of the ones happening on Saturdays). All adults entering our building must bring ID and proof of vaccination.
Virtual Special Education Information Sessions 2021-2022
For families interested in learning about the special education program and services at Bard High School Early College Queens.
This social story is a resource that has been created to provide information on how to access Bard HS Early College Queens during pre-COVID time. This resource will help you plan your visit in advance and explain how to access the building, what to expect when you enter, and who to ask for assistance. This social story is specific to the Thursday, October 24th, 2019 event.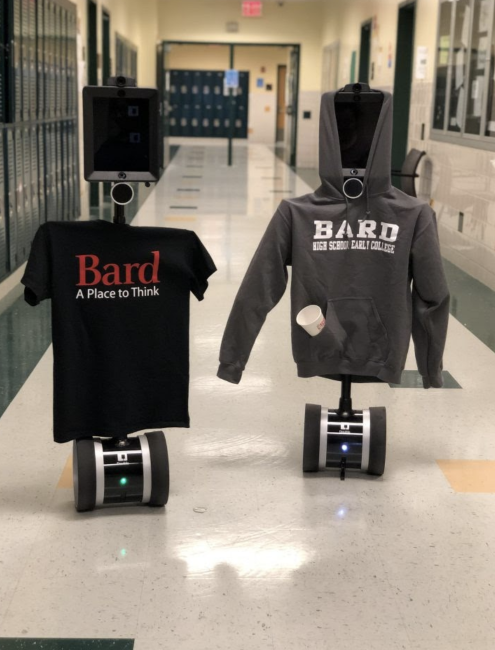 The insideschools website also offers a nice article with advice for visiting high schools. Please see Five special education questions to ask on HS tours.
The BHSEC schools have had great success to date with a small number of students receiving SE services and we are looking to expand our offerings and the number of students served. Perhaps BHSEC is right for you!
Students requiring special education services can expect the following:
Personal attention and small class sizes for all students (typically ranging from 20-24 students)
An inclusive and respectful environment for all students
New ICT classes, an engaging curriculum, and the opportunity to earn college credit
Easy access to guidance counselors, faculty, and academic advisors
A strong focus on transitions from middle school to high school and high school to college
In-house staff knowledgeable with IEPs, SE accommodations, and related services
A dedicated learning specialist who works with students on a range of academic support needs
Additional support for writing and math through staff and peer tutoring
Assistive technology, and help with strengthening academic and social skills
One of the city's most personalized college counseling programs, with an unparalleled placement record
A diverse student body that reflects New York City and includes students of all interests and learning styles
Opportunities for all students to engage in the arts, athletics, and a range of extra-curricular activities
An active and engaged parent body
Black Lives Matter Day of Action (This is our program from last February. We are hoping we can invite prospective students again in February 2022 to join us. More information to come shortly)
Tuesday, February 2nd, 2021
For applicants who are interested in learning a bit more about our school and community. Please complete this form for a chance to visit virtually and spend 1-2 periods with our school community during our Black Lives Matter Day of Action on Tuesday, February 2nd, 2021. All workshops will be held on ZOOM.
Bard Queens (BHSECQ) is beginning the Spring 2021 semester with BHSECQ's fourth annual Black Lives Matter Day of Action on 2/2/2021. This is a full-day event during which all current students will attend presentations, workshops, and films. Sessions will be led by members of our community and outside speakers, including artists, scientists, and activists, whose lives, work, and activism illuminate the guiding principles of
Black Lives Matter (BLM). We are excited to offer this opportunity to applicants for the first time ever. Please reach out to Olga Ramos at [email protected] with any questions.
Please keep in mind that attending an open house or tour is not a requirement for admission to BHSEC. Students are not penalized in any way during the admissions process by not attending these events.
Virtual Fall Open Houses 2020 Videos
https://www.youtube.com/watch?v=iARoCY8Aw4Q
https://www.youtube.com/watch?v=vm5pt8iTZVw
https://www.youtube.com/watch?v=ofivHPvnEec
https://www.youtube.com/watch?v=GiVgGCRuFyg