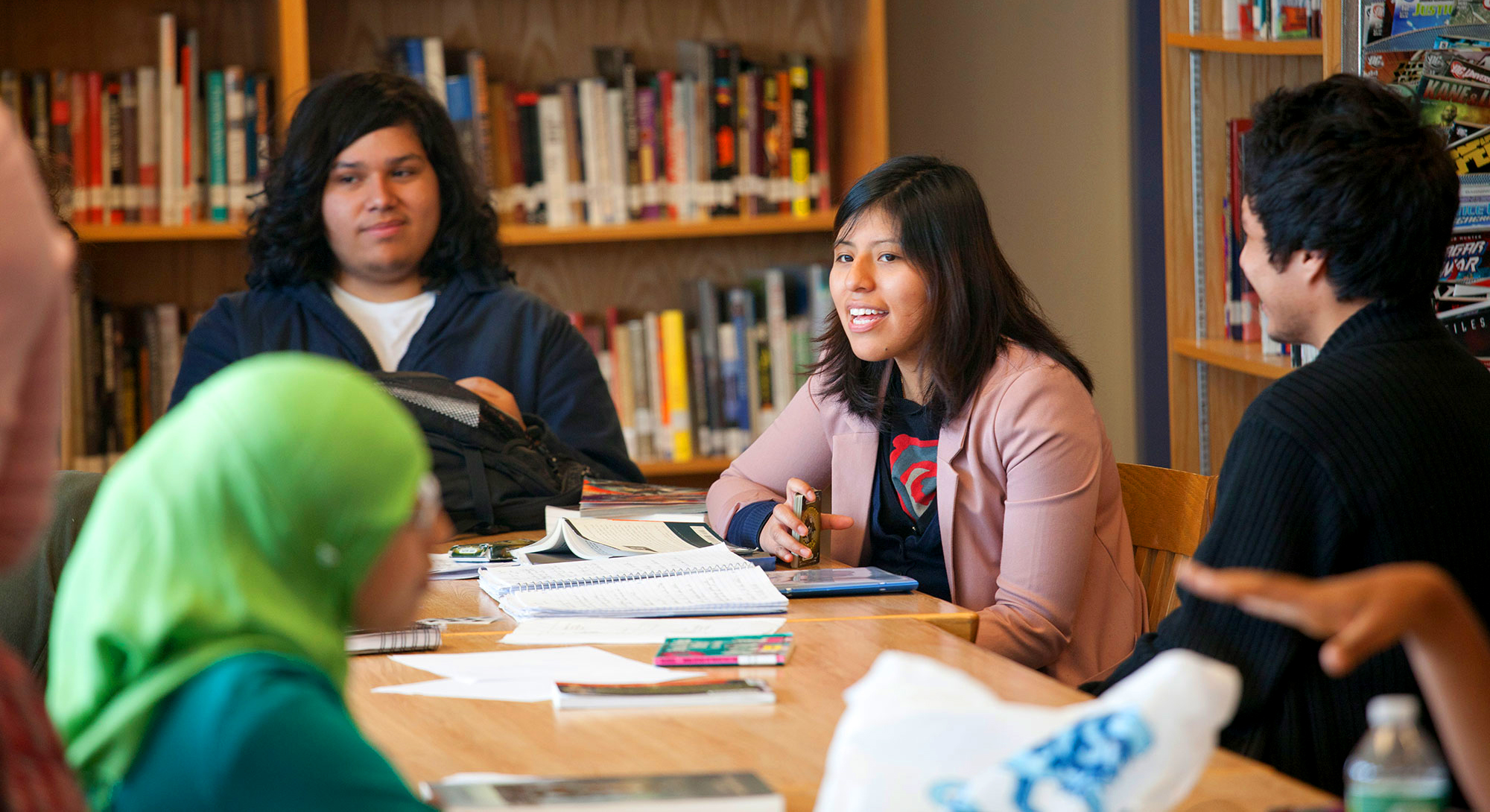 Overview
At the end of four years at BHSEC Queens, students have completed the first two years of an undergraduate liberal arts education, earning up to 60 college credits and an Associate in Arts degree from Bard College, as well as a New York State Regents Diploma.
In the college program – the third and fourth years, or Year One and Year Two – students take a full college course load in the liberal arts and sciences. All classes are taught by college faculty who are active and accomplished in their fields. Classes are inquiry- and discussion-based, encouraging active engagement with professors and peers. All students in the college program take a two-year interdisciplinary seminar sequence, one class a semester. Through critical reading and interpretation, students engage with seminal texts from antiquity to modernity across the humanities.
In the high school program (9th and 10th grades), a more structured, high school curriculum is meant to help students ease into college coursework. All high school classes are taught by the same college faculty that teach in the college program, and classwork incorporates similar critical reading, writing, and thinking techniques. Alongside a robust network of academic support resources, the high school classes help students more adequately prepare for the demands of their rigorous college classes in the last two years.