A thriving BHSEC parent community is an essential part of who we are and what we do. We encourage you to become involved by joining the PTA, attending a special event, volunteering on a committee, or by making a gift.
Bard High School Early College Queens is part of a national network of public, tuition-free early colleges led by Bard College. To keep you and your son or daughter informed and engaged with this work, we would like to be able to send you communications from time to time such as newsletters, special event invitations, or calls for volunteers. To opt-in to communications from the Bard Early College Network, please click here.
Join the PTA
Visit the BHSEC Queens PTA website to access the parent sign-up, find information about upcoming events sponsored by the PTA such as PTA meetings and fundraising events (currently on Zoom), learn what the PTA funds at the school, and to make a gift or contribute expertise or resources.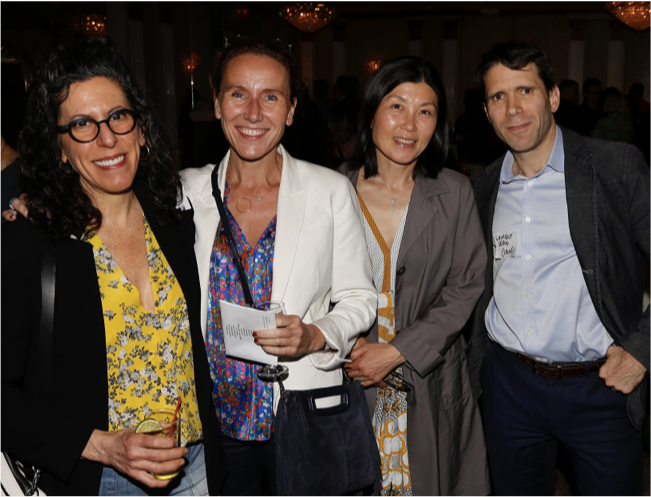 Make a Gift
BHSEC Queens depends on generous financial contributions from families and other community members, in addition to the resources made available by our public school partners. Your gift helps to provide the depth of student support needed to guide young people through a uniquely rigorous academic program, and helps to fund the breadth of curriculum needed to award students with an associate's degree from Bard College. On average, Bard needs to raise $3,500 per year, per NYC student, to make their BHSEC education possible.
Please consider a gift of any amount today. Gifts may be directed to:
Bard High School Early College Queens
The Bard Early College (BEC) Fund, which supports Queens and all BEC campuses
To make a gift by credit card, visit here.
For information on additional ways to make a gift, visit here. 100% of your gift, made through our partner Bard College, supports Bard Early College.
To make a gift to the PTA, please visit the BHSEC Queens PTA website.
Contact Us
For general questions, please contact our Parent Coordinator.