Our Students
BEC welcomes students from a wide variety of schools, neighborhoods, cultures, perspectives and backgrounds that reflect the diversity of their regions. We seek to enroll diverse classes of students with the shared ambition to pursue early college education. We accomplish this through proactive recruitment and our qualitative admissions process. At BEC, students drive the classroom experience as well as the school community, as students direct clubs, sports, and other extracurricular activities. We encourage students to pursue their passions, and faculty and staff help facilitate that through individualized attention and robust support services.
About Our Students
63% of our graduates are eligible for federal Pell grants
Half of our graduates are first generation college students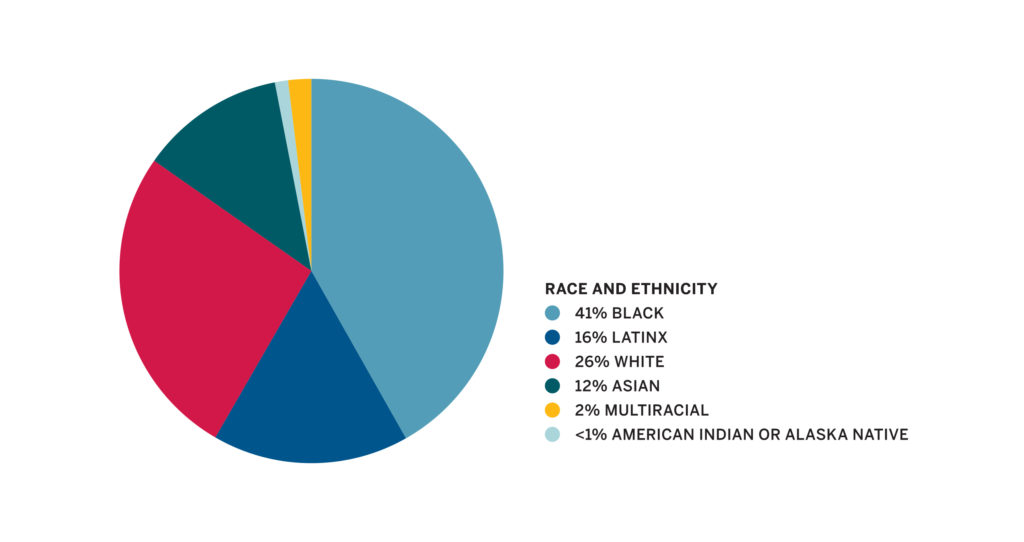 Cherie Qu (Queens '20), helped make the discovery of two new species of burrowing sea anemones that inhabit a deep-sea canyon off the coast of Ireland. Through her work as a research intern at the American Museum of Natural History, Cherie co-authored a new study published in the science journal, American Museum Novitates, which introduces the previously undescribed species, Scolanthus shrimp and Scolanthus celticus.
Kutorkor Kotey (Newark '20), while a student at BHSEC Newark, participated in the Abbott Leadership Institute at Rutgers University-Newark, joined the LEDA program and participated in an entrepreneurship program that helped her to create her own business. After graduating, she is attending Princeton University on a full tuition scholarship.

Photo credit Kutorkor Kotey, BHSEC Newark, image courtesy of Chalkbeat
Khadij Tandja and Ymorah Blakeney (Queens C'19 and C'22) representing BHSEC Queens at an activist youth event that took place at The People's Forum, as part of Black Lives Matter at Schools Week of Action on February 5, 2019.

Photo credit BHSEC Queens, image courtesy of photographer Saska Kahn
Network Student Council
The Early College Network Student Council comprises two students from every campus. The Council convenes once a month to discuss how students can collaborate across the network, including but not limited to network contests, community action awards, debate, Model UN, etc.